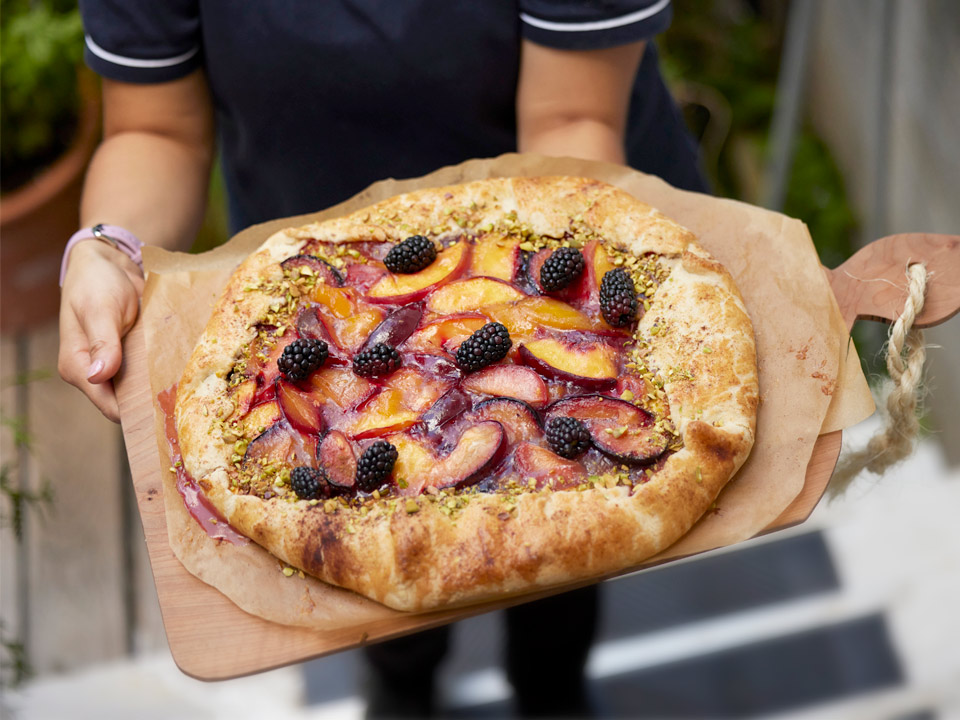 Conversation with: Sandra Mendoza
Mendoza, a resident of Fennville for 22 years, has been at the Wickwood Inn since 2021. A native of southern California and mother of three, Sandra has become something of a jack-of-all-trades at the Wickwood. We recently chatted with her about her job, her guests, and her approach.
What does an operations manager do at the Wickwood?
I manage the housekeeping team and help in the kitchen. Sometimes I clean rooms, sometimes I make breakfast, or I coordinate if we need to find a landscaping guy or something repaired. I make sure coffee is out for guests, have assignments for the cleaning staff, find out what rooms are checking in or out, who needs fluffing of their room while they're at breakfast. I basically do everything people can do here.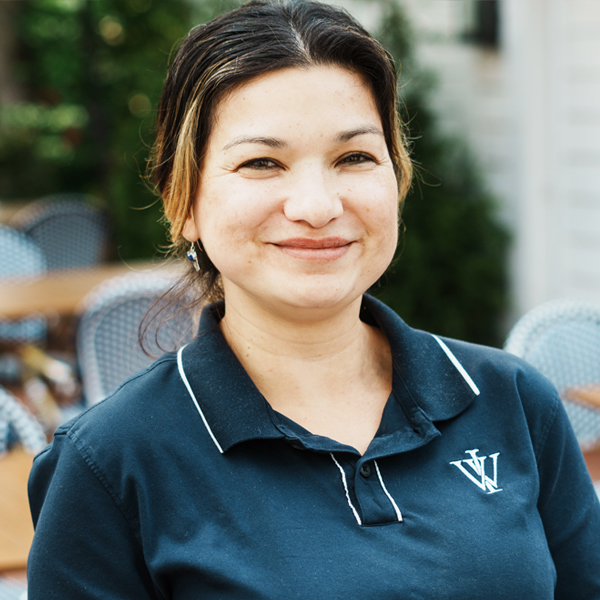 "...Sandra & team were incredible hosts! The inn is in the heart of Saugatuck, walking distance to everything. The recent renovations were luxurious yet felt cozy and familiar. We loved the social hour where we mingled and got to know with other guests...."
What's something that has surprised you about life at the Wickwood Inn?
There's no TV and no pool, and people are happy with that. Some people want to watch the game, but everyone else says they like it better this way. We tried to keep the charm of the old Wickwood. The other day I was in the living room and I looked out the window and it was snowing. I was like, Wow, it's beautiful. I feel like I'm in a Hallmark movie.
How do you and [general manager] Jeff complement each other?
Jeff is more of a storyteller. He answers the phone, charms the guests. I am more of a morning person. I do things behind the scenes. I'm kind of a shy person, and under the previous owner, it was a buffet bar so we didn't have to serve breakfast or interact. But now I serve breakfast and it feels good to interact.
What do you like to do in your spare time?
I like to go out and explore. My family belongs to a timeshare camping thing, and we recently got a motor home. We bought ATVs and ride around Silver Lake or go to a resort in Kalamazoo for kayaking and paddle boards.
How does your background make you good at your job?
I went to school to become a nurse but found out I did not enjoy sciences. I found other ways to help people. Although the inn is not a hospital or a doctor's office, I do feel that we help our guests feel good by caring for and attending to them while they are here.
What drives you every day?
Knowing that I'm doing my job well. I like coming up with solutions. It gives me a sense of accomplishment. Sometimes I wonder how I am going to remember everything, so I write myself cheat notes. We always leave cards for guests, but we had one guest that came three times and every day she left us notes in the room: "Thank you for taking care of us. Have a great day!" When people come here, we are the ones who have something to lose if we are rude back at them.
Remember to book your stay at the Wickwood Inn, where Sandra Mendoza, Jeff West, and the whole team make your comfort their priority.
Plan Your Getaway In Saugatuck
Make travel to Wickwood Inn a priority to experience this summer in Saugatuck. Discover how the fresh Lake Michigan air in Saugatuck can breathe new life into your relationship!