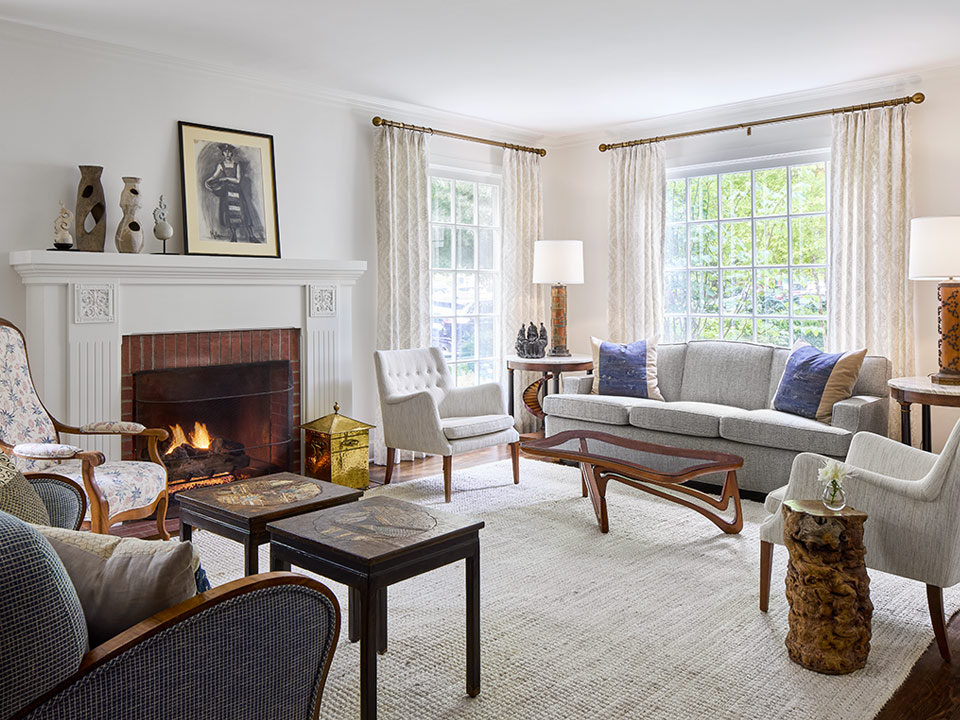 Give A Gift Certificate That's Perfect & Unforgettable
A Gift Certificate from Wickwood Inn is the most delicious and thoughtful gift you can give. It's a present that's perfect for just about anyone. Everyone enjoys the gift of a getaway, especially after going through the hectic holidays. Maybe you pay for the whole stay or maybe the gift certificate amount gets their special getaway started.
— Any amount on a Wickwood Inn Gift Certificate leads to an unforgettable experience.
Wickwood Makes Thoughtful Giving Easy
Phone the Inn and we help you customize your gift giving. It only takes a few minutes. The options are many, from a whole getaway stay to extra pampering during their stay. Together we help create the perfect present. And, as this most wonderful time of the year unfolds, we help you make it more wonderful for someone you love.
"...a wonderful job renovating this inn and Jeff and his team take great care of their guests. A beautiful building with cozy public rooms for breakfast, snacks and even complimentary wine in the library at 4 in the afternoon. Rooms are well appointed with comfortable beds and bedding and plush towels..."
What Is The Gift Of Wickwood Inn?
It is the gift of a luxurious Saugatuck bed and breakfast stay. Yet, it is so much more. It begins before the guests walk through our door. Strolling up our walkway, there is a sense of beautiful peace in our landscaped entry gardens. A comfortable large bed, fresh flowers, luxurious linens and exquisite art are what they find in their room.
A truly delicious discovery is Wickwood's Social Hour. This taste of the foods that make Wickwood…well, Wickwood, are the stars of this event. A bonus is when guests find so many new friends as they gather with fellow food lovers. And, then they all walk to dinner. That's right….walk!
The Wickwood Inn is in the heart of charming downtown Saugatuck, Michigan. There are many restaurants, shops, art galleries and more just a short stroll from Wickwood's front door. Did we mention that the sunsets on Lake Michigan are spectacular in winter. But, many say the most wonderful thing about being at Wickwood is our Farm-To-Table Breakfast. which includes chicken apple sausage, fresh squeezed juices, and our local Uncommon Coffee Roasters house blend. Now that's a gift you don't forget.
"Saugutuck was a charming community and our visit to Wickwood Inn was beautiful and delightful. Our stay included an afternoon wine reception, an amazing breakfast, and best of all, lots of special touches and recommendations from our welcoming, charming, helpful host Jeff. We are all seasoned travelers and agree Jeff is the best host/manager we've ever had."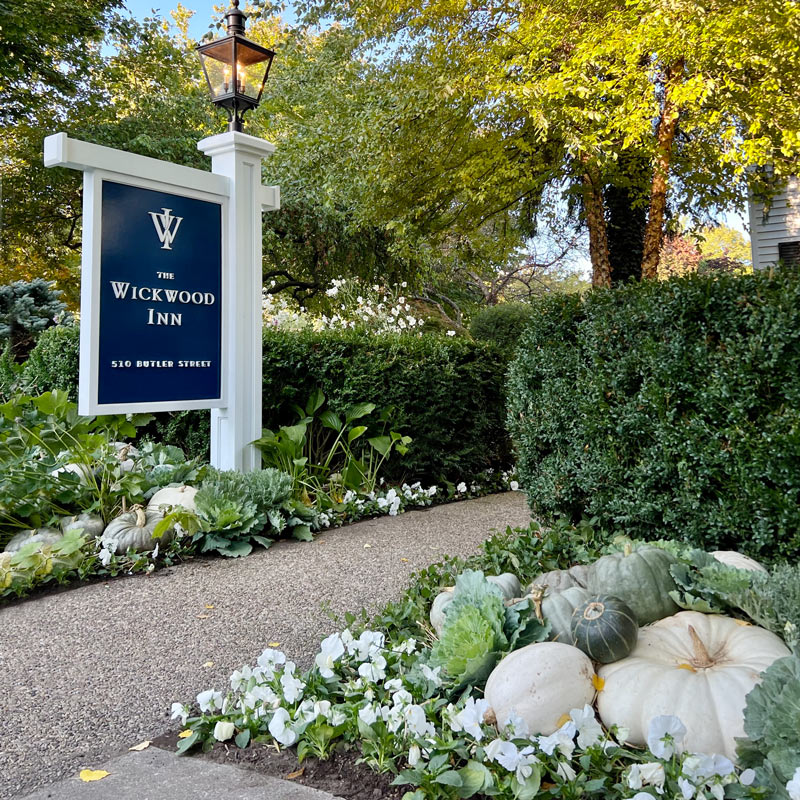 Reserve Your Bed & Breakfast Stay At Wickwood Inn Now!
Why not gift yourself an amazing holiday shopping experience? Choose your room and reserve your stay at our beautiful downtown Saugatuck bed and breakfast. The Wickwood Inn's elegant holiday decor sets the perfect mood.