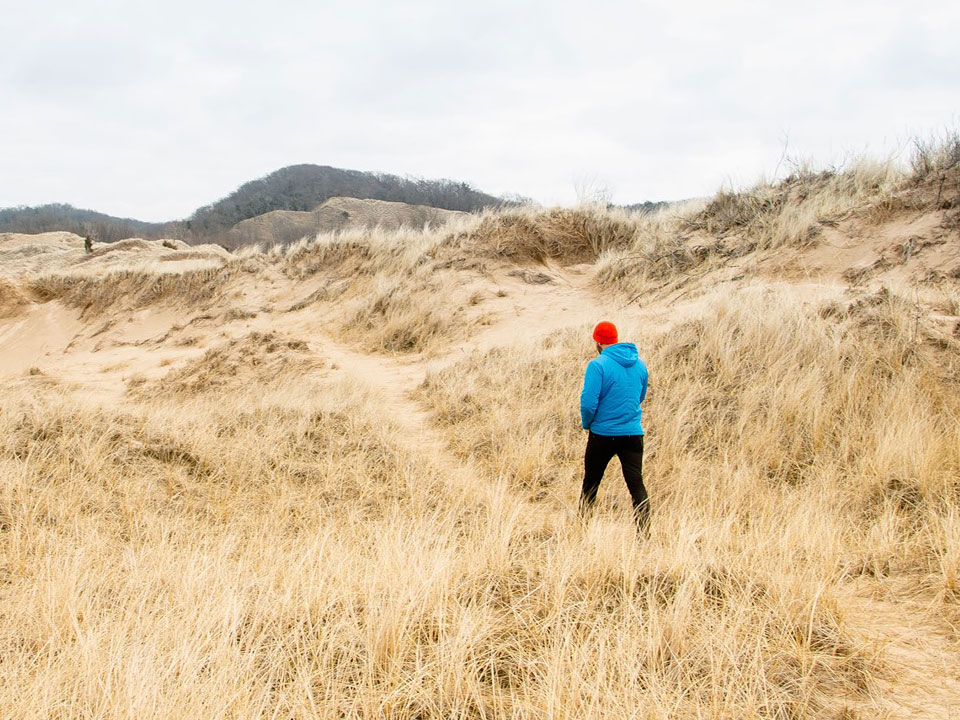 Hike The Trails & More At Saugatuck Dunes State Park
Hiking the trails over Saugatuck's dunes is a rite of passage. These towering mountains made of sand, part of the world's largest freshwater dunes system, provide amazing vistas that look out over untouched, wide-open beaches. It's a breathtaking way to take in Lake Michigan in all its splendor, sparkling and shining with shades of brilliant blues.
At the Saugatuck Dunes State Park, 14 miles of trails wind their way through the 1,000 acres of rolling, wooded dunes, and 2.5 miles of sandy, secluded Lake Michigan beach stretch out before you. The "State Park," a gem for locals and tourists alike, has been named One Of America's Most Endangered Historic Places, and we're grateful for its pristine preservation. The park's three main tail loops, each with its own offshoots and variations for the more adventurous hiker, are perfect for walking, running, snow shoeing, or cross-country skiing.
Yes, getting to the beach involves a little effort, but if you take the most direct path, it's only a 0.6-mile hike from the parking area. There aren't many places in Michigan that can claim this much protected beach available for public access. 
"Those dunes are to the Midwest what the Grand Canyon is to Arizona and the Yosemite to California. They constitute a signature of time and eternity. Once lost, the loss would be irrevocable."

How To Get the Most Out of Saugatuck Dunes State Park. 
The trails include three basic loops referred to on park maps as North Trail, Beach Trail, and South Trail. All are wide paths and well-marked with location maps at almost every junction.
Livingston Trail Loop is a combination of the North Trail, a beach walk and a return via Livingston Trail. The moderate, 3.4-mile route offers a pleasant mix of open dunes and stands of pines and hardwoods. Eventually, on the high, sandy bluffs, the lake spills into view like a mirage of never-ending blue waters. After clambering down the giant sand dunes, you'll stroll down a pristine, sandy beach for more than a mile. It's possible you'll have the beach to yourself. The solitude continues on the trail, where your main company may be woodland animals such as whitetail deer, woodchucks, chipmunks, and rabbits.
The South Trail Loop is the longest loop, and it tends to be even less busy. The best way to access it is from the large gravel parking lot in Shore Acres Township Park, adjacent to Saugatuck Dunes. From this start point, the hike is about 4.5 miles, though parking in the State Park lot adds about one more mile to the hike. The southern part of the State Park is 300 acres of designated natural area and is separated from the north by about 60 acres of private property.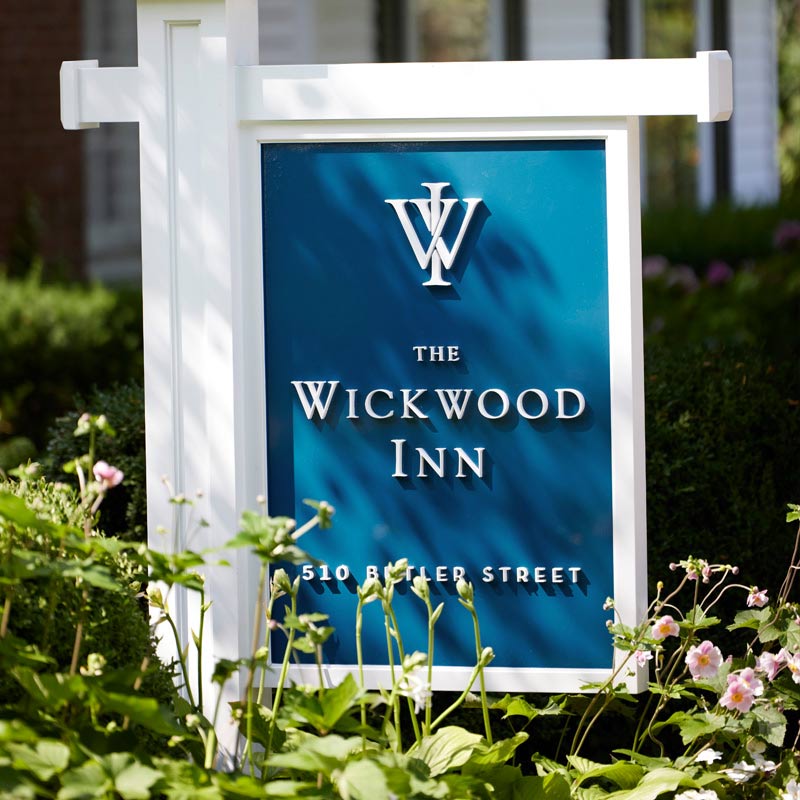 All of this incredible natural beauty is less than five miles from Wickwood Inn
Book your stay now, and after a day spent hiking the trails, you can ease into the world of unparalleled comfort we provide. Phone 269.857.1465 or email us and we will take care of everything else.