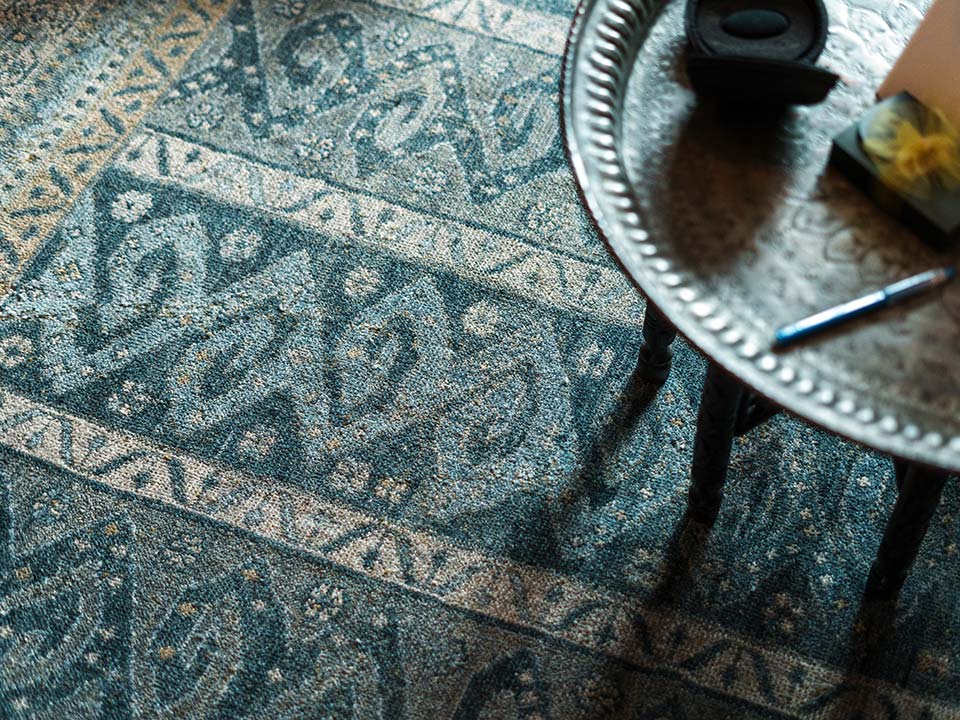 Conversation with: Angie Doyle of SHIIR
The dynamic textures and styles of SHIIR rugs are a major design element at the Wickwood Inn. To learn more about them, we chatted with SHIIR's head of sales, Angie Doyle, who revealed the inspiration behind the rugs and the long process that preceded them ending up on the Wickwood's hallowed floors.
Why were SHIIR rugs chosen in the Wickwood?
Each room is completely individual at the Wickwood, and SHIIR offers a breadth of designs and products that can sit well in the Wickwood rooms. We chose based on the aesthetic of the Wickwood, what would wear well but hold up great. Lots of wool. Wool is the unicorn of all fibers. It is the most cleanable fiber, bounces back easily, and has natural lanolin in it.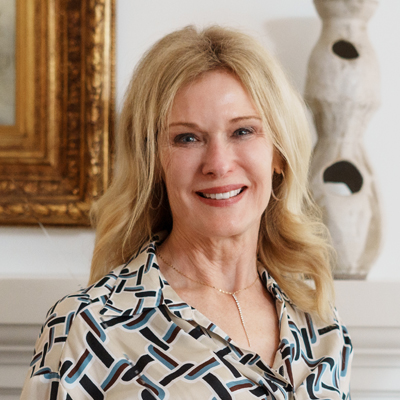 "SHIIR rugs are among the finest rugs available in the marketplace. Hand-crafted by master artisans and endlessly customizable, they innovate upon traditional rug-making techniques with inspired designs and luxurious materials."
What's the inspiration behind SHIIR?
Inspiration can come from anywhere: laundry hanging in the wind, the way the sun shines on a flower. Our product development person, Jee Bundy, and Shea [Soucie, principle of Soucie Horner], spend time capturing pictures and stories and marrying that with what they feel will be the best construction.
How long does it take to develop the products?
One to three years. There are a lot of steps: procuring the fibers, the spinning, the weaving, the finishing. Some of the finishes are pretty complex. Shea says in an average rug, it's like tying your shoelace a thousand times. We have relationships with about 20 different manufacturers. We're constantly asking for ideas from Oscar and Sarkis Tatosian from Oscar Isberian Rugs in Chicago.
Tell us about one of the Wickwood's most interesting rugs.
The rug in Room No. 6, Contour, is a wool silk oxidized rug. A long time ago, yarns could only be dyed with vegetable dyes, so they started throwing rusty nails into the dye pot, which caused the rugs to be brittle and gave you a pretty patina that made it look like an antique rug. We pair it with silk, the most durable fiber. It's a gorgeous texture. We aspire to make a 2D object look 3D. So we've placed the Intero rug in a few rooms, including No. 1. It's an all-wool flat weave with narrow parts and thicker parts, and you get this really pretty movement through the rug.

We hear you're doing a sales meeting at the Wickwood Inn?
Yes. We sell our product through showroom partners, trade only. This is our opportunity to bring in our top salespeople and spend some one-on-one time with them, train them, and hear their feedback. Part of the reason we're doing it at the Wickwood is so the people representing SHIIR rugs can actually live in the spaces where the rugs exist.

Are Wickwood guests buying SHIIR rugs?
Absolutely. We've had multiple inquiries from our guests and have one currently on order. That was the whole idea: for people to become more familiar with SHIIR—and along with that, more aware of how a rug can inspire a room.  
Plan Your Spring Getaway In Saugatuck
Book your stay at the Wickwood Inn now and hit refresh on your life. Immerse yourself in a world of luxury and take memories home with you—literally. Nearly every amenity you encounter in our inn, from the stunning artwork to the impossibly cushy mattresses, is available for purchase. Just contact our manager Jeff West for details.