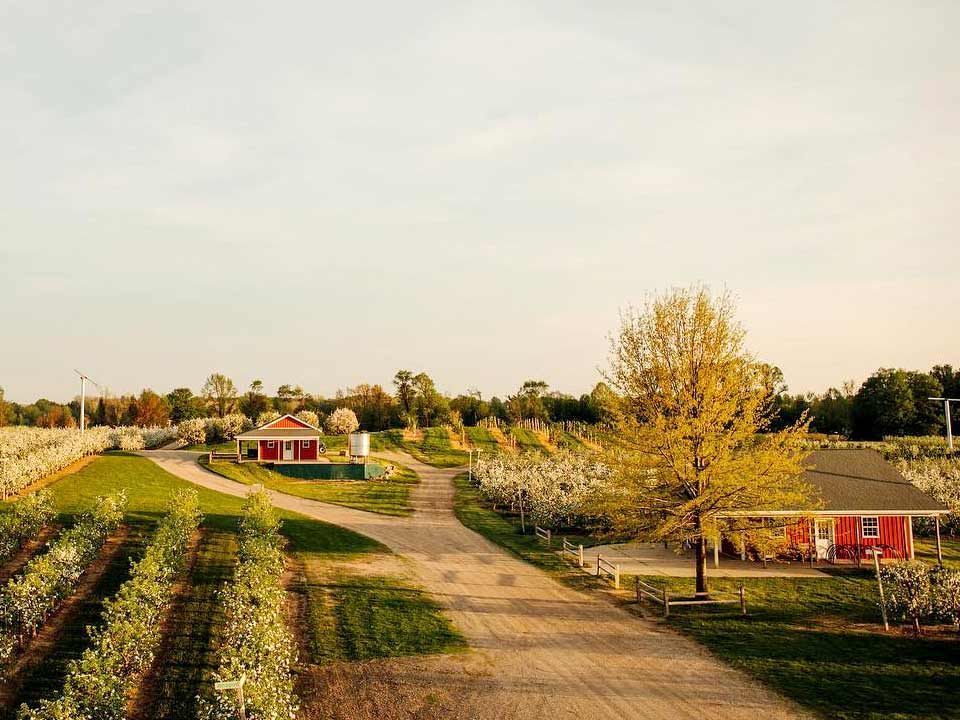 An Autumn Afternoon at Crane's Farms
With so many attractions to choose from in the area, Crane Orchards especially stands out. The sprawling farm, "200 acres of gently rolling hills just four miles inland from majestic Lake Michigan," is an anchor of Fennville—and has been in the Crane family for 105 years and three generations. Today, it draws locals and tourists alike for countless reasons. Here are a few of our favorites.
The 20-acre corn maze, which opens every year after Labor Day, is a great way to spend some time in the great outdoors. There are two phases to the maze, and Crane's takes pride in the creativity of each's design, which differs from year to year. The built-in challenge of finding your way out is nearly impossible for kids (and adults) to resist. Allow 30-ish minutes—unless you're particularly directionally challenged.
Crane's u-pick orchards are impressive in their own right, featuring 20 different varieties of apples, ten varieties of peaches, and ten varieties of sweet cherries. The pumpkin patch is now open and on weekends you can take in the gorgeous bucolic scenery with a hayride or the kids' "cow train."
Crane's Pie Pantry & Restaurant, itself half a century old, is equal parts bakery, winery, retail store with homemade jams and pastries, and down-home diner. The menu leans to humble fare such as sloppy joes and chili cheese dogs, and the wines and hard ciders are Michigan-approved.
But the real stars are Crane's stunningly good fresh pies—sweet cherry, red raspberry, apple, and pumpkin, depending on the season. They're ten inches, nearly all vegan-friendly, and made with the family's traditional shortening-based crust recipe. And of course, each is packed with the best Michigan fruit, most of it picked on-site.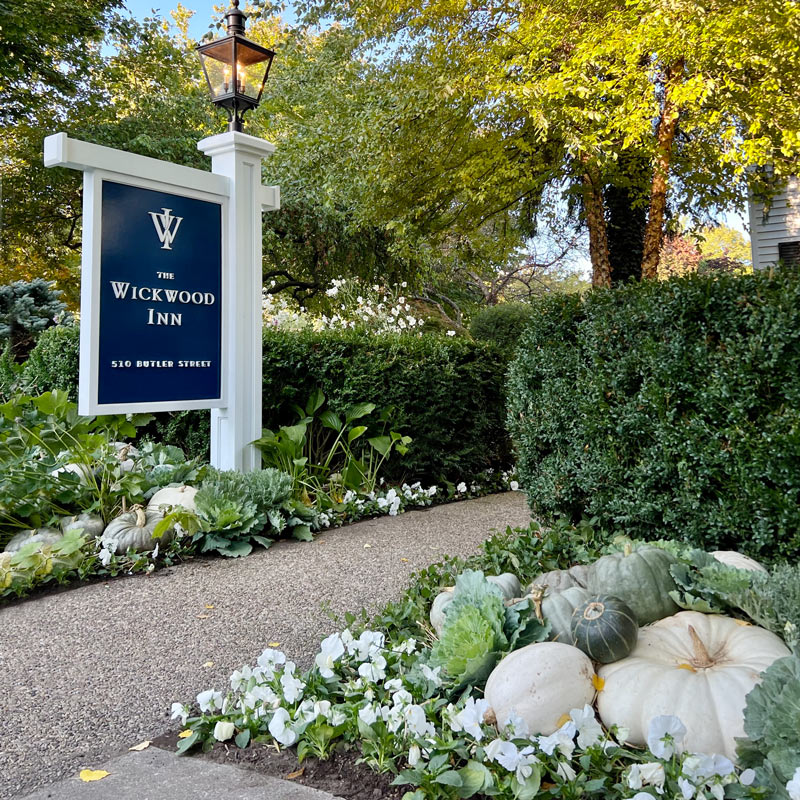 Reserve Your Getaway Today!
And of course, book your stay at the luxurious Wickwood Inn, a short drive away from Crane's expanding empire.