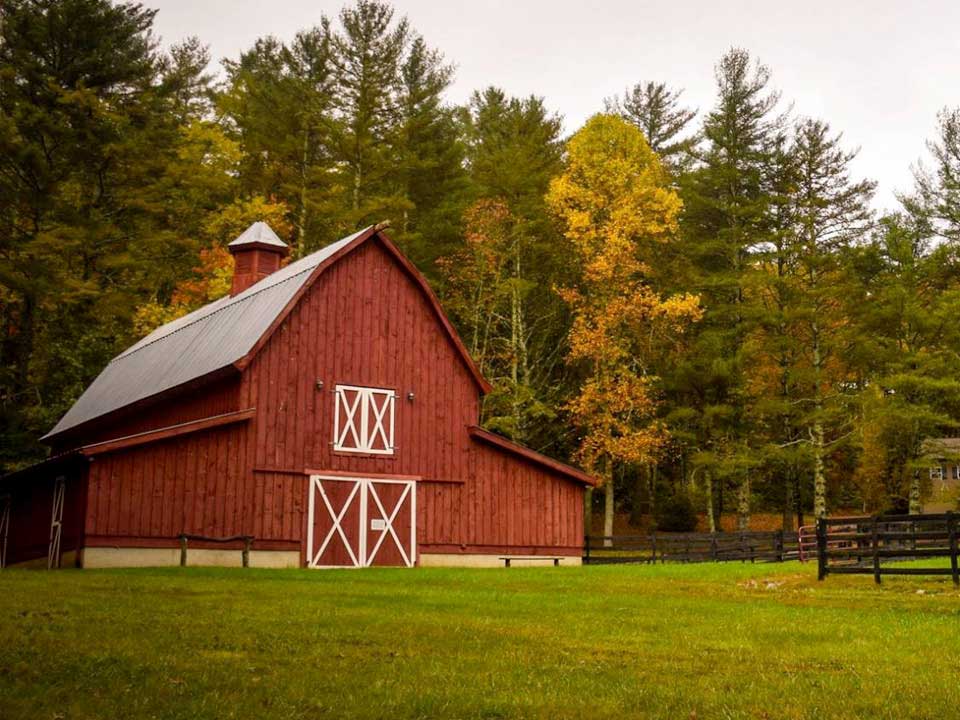 ​​Must-See Farms Near Saugatuck
Second summer is the best time to visit the amazing farms near Saugatuck, MI. Perfect weather lingers well past Labor Day into October, bringing warm, sunny days and crisp, cool nights. It's also harvest time in western Michigan, which means all sorts of special events that celebrate the seasonal bounty. Here's just a sample of the farms you'll find when you stay at the Wickwood Inn and travel the nearby countryside.
Virtue Cider hand-presses and barrel ages their hard ciders using all-natural ingredients, producing drinks that are fresh, crisp, and complex. Set amidst gorgeous farmland and orchards in Fennville, MI, Virtue Cider is known for events throughout the year such as "Friday Night Flights," which teach you how to pair cider with your favorite foods. Their Tap Room and Bottle Shop is the place for sampling and shopping for ciders on draft or in bottles.
Celebrating its 14th season of crafting goat and cow's milk cheeses, Evergreen Lane Farm & Creamery  is a truly unique experience. After you visit the adorable goats, which dine on the highest quality feed and hay, you can wander into Evergreen's cheese shop to sample artisan feta, brie, camembert, alpine, and more. The opportunity to try gourmet craft cheeses so close to the source is unforgettable.
In operation for more than 50 years, Dee's Lakeshore Farm lies just east of Lake Michigan in the heart of Michigan farmland. Over its 40 acres, this family farm grows apples, berries, vegetables, and fresh flowers. It's also famous for homemade jams and jellies, herbs, and honey. You can pick your own blueberries and raspberries in season. Plus, it's a great place to pick up free-range farm eggs.
"Farming isn't for everyone, but hay, it's in my jeans."
Open during harvest season for U-Pick blueberries, Pleasant Hill Farm boasts soil rich with peat, an environment perfect for cultivating plump, juicy, organic berries. The farm operates "off the grid" with solar and wind-powered energy, but you can order their blueberries online from September through May, if you miss the U-Pick Season. And if you go in early summer, Pleasant Hill fills at least one of their fields with a mix of wildflowers meant to feed their bees. It's spectacular.
Tours are available at the hydroponic Mud Lake Farm by appointment only, but the 40 varieties of lettuces grown there feature prominently at local farmer's markets and restaurants. And owner Steve Van Haitsma also makes his own root beer, sodas, and cordials, often featuring farm-grown elderflowers and ginger. 
Apples, cherries, peaches, and pumpkins are the stars at Crane Orchards, a U-Pick farm in Fennville, MI. Your kids will love the hayrides and "cow trains," not to mention the corn maze carved out of a 20-acre corn field into challenging routes and "road blocks." Also on-site: a pie pantry and down-home restaurant and winery.
Begin Your Farm Tour with Your Stay at the Wickwood Inn!
Start planning your farms and farmers market tour in lovely Saugatuck, MI by reserving your stay at Wickwood Inn. And, taste the delicious difference. We happily celebrate freshly picked farm-to-table food with you as our warm Second Summer season brings on the harvest.