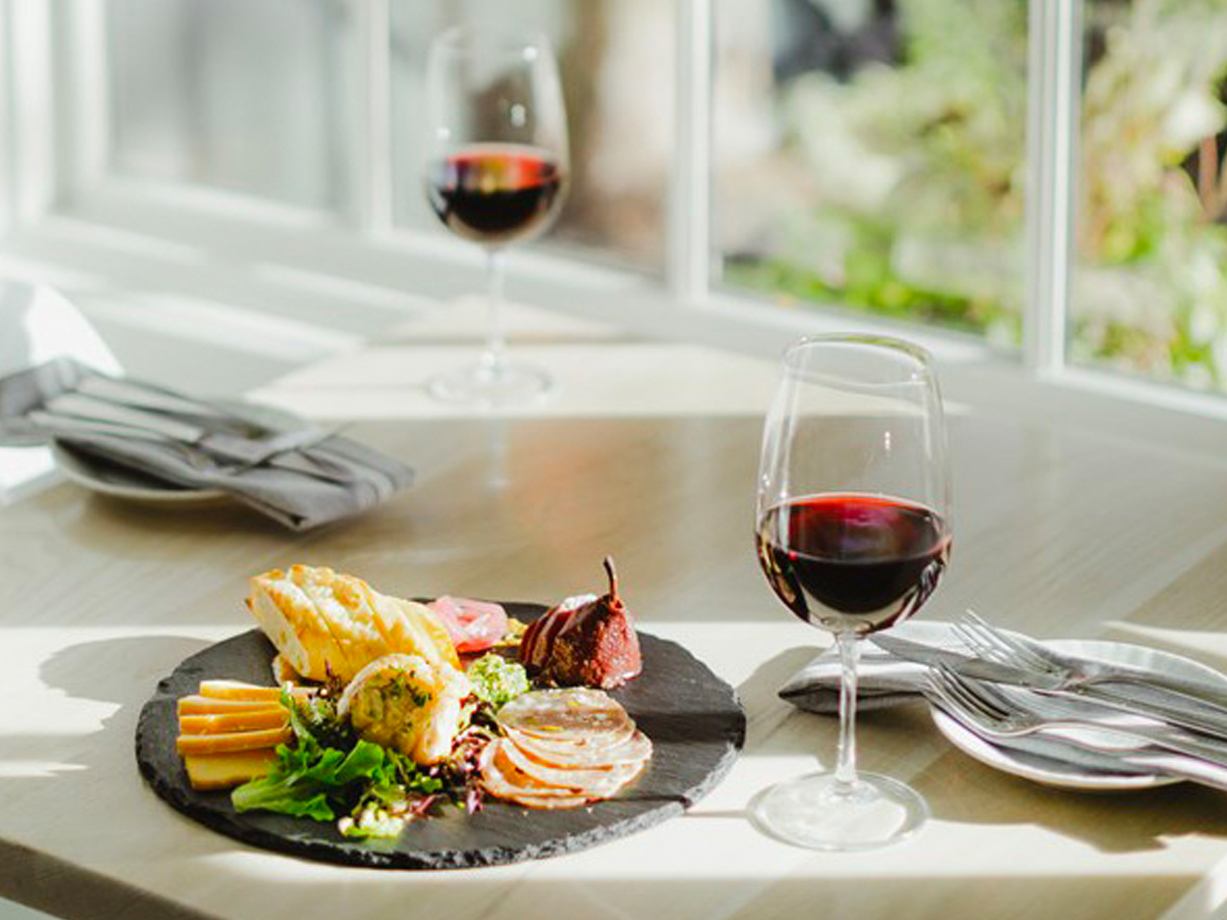 Insider's Guide to Eating in Saugatuck
Known for its upscale coastal fare and commitment to sustainable seafood, Coast 236 has got a lot to recommend it. Michelin-trained chef Rick Bower helms the polished kitchen, spinning out dishes such as New Bedford scallops paired with La Belle Farm foie gras, citrus semolina gnocchi, Michigan asparagus, and sauternes beurre blanc. The smart wine program earned a Restaurant Award of Excellence from Wine Spectator in 2021. And on a warm summer night, a table on the bucolic back patio is among the town's most coveted—for good reason.
Phil's Bar and Grille is the kind of friendly sports pub with a great beer selection where regulars get rowdy during Bears games and trivia contests. The menu does fine with the usual burgers and tacos, but it goes way beyond—think adobo-rubbed ahi tuna and potato-encrusted walleye. Nice touches add to the homey vibe, like animal crackers with your check and a marquee outside that always seems to be wishing someone a happy-something-or-other. No reservations.
"If more of us valued food and cheer and song above hoarded gold, it would be a merrier world."
An intimate, weekend-only Mediterranean restaurant with a progressive stance, The Trap from Grow Café + Bistro opened during Covid and has already turned itself into a local favorite. For starters, it's gratuity-free in an effort to "de-monetize hospitality and dispel in-house wage disparity." That, and the food is damn good, especially the homemade pitas and dumplings of housemade curried sweet potato and pork sausage with spicy yogurt. Pair it with a glass of Sangria made with Loire Valley white and Michigan raspberries.
In neighboring Douglas, the casual Wild Dog Grille has a mellow dog-friendly patio in the summer, a fireplace in the winter, and good stone-oven pizzas all year around. The menu is full of crowd-pleasing dishes such as sake-steamed PEI mussels with serrano peppers in a lemongrass butter sauce. And the ambiance is a pleasant mix of exposed brick and taxidermied animal heads, and the staff is welcoming and gracious, even when the place is packed, which it often is.
A sleek bi-level spot that serves breakfast, lunch, and dinner, Pumpernickels sources nearly all its fresh ingredients from local Michigan farmers. This means glorious shareable meat and cheese boards with pickled vegetables and a serious Smoked Old Fashioned: You pick your bitters and wood chips and watch the staff prepare the drink tableside with a smoking gun and a beaker. It's a fun place, with draws such as an extended happy hour on Thursdays and live music on Friday nights.