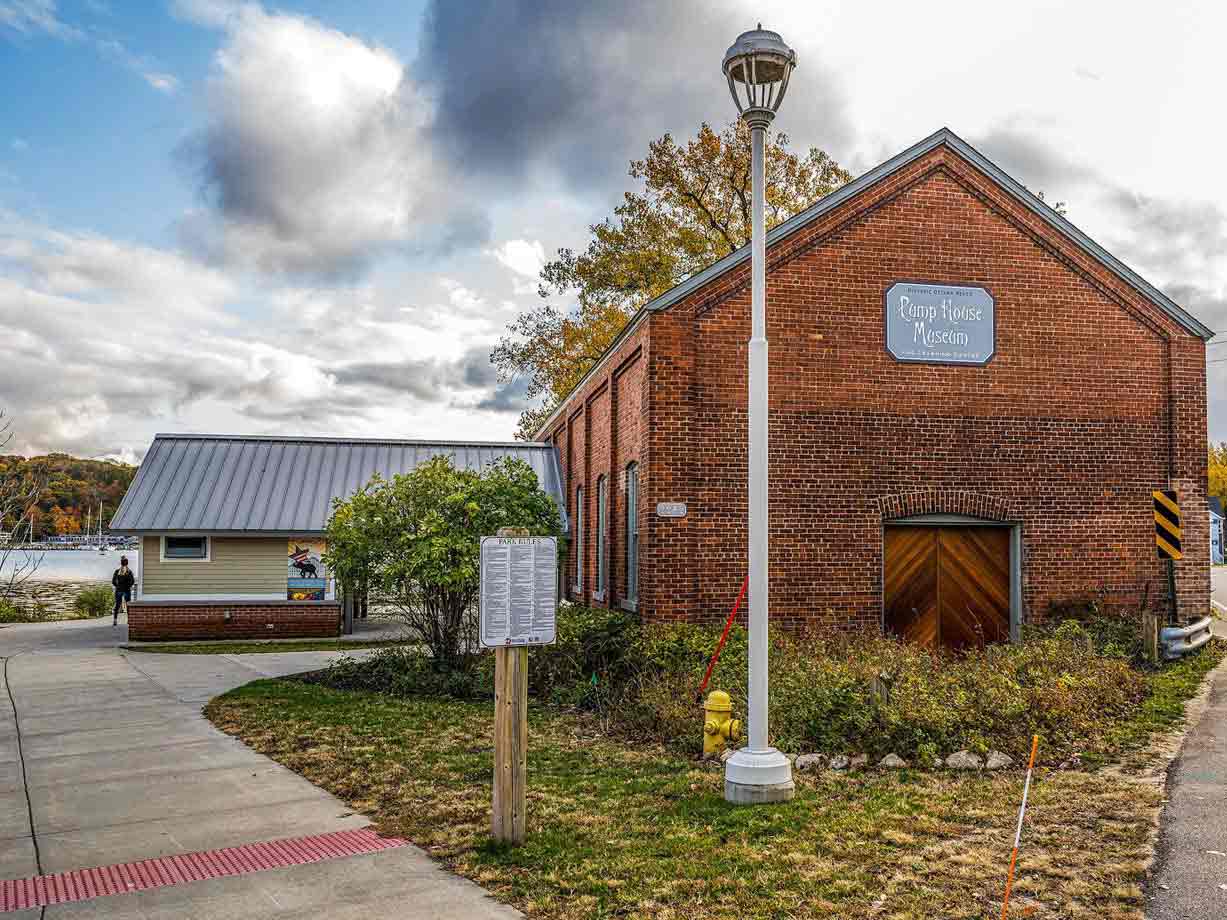 Five Interesting Historical Sites in Saugatuck
During your stay at the Wickwood, you may want to dig into Saugatuck's rich history. Incorporated in 1868, the town boasts 154 years of colorful legends and landmarks galore. Here, with a little help from the Saugatuck Douglas History Center, are some of the most notable.
The Pump House Museum is a gem. It's a century-old red brick structure that once contained two 25-horsepower gasoline-powered pumps that drew water from seven wells and pumped it to a nearby reservoir. And now it's a museum that never fails to teach us something new about our environment, our culture, and our history.
Listed on the National Register of Historic Places, the Old Schoolhouse is another local icon. After a $1.3 million restoration, this Civil War–era school is regarded as one of finest examples of 19th century school architecture in America—and once again serves the community as a history center.
"What is history? An echo of the past in the future; a reflex from the future on the past."
Be sure and stop at The Barrel, a giant beloved root beer barrel originally built in 1952. It's the kind of goofy roadside architecture that used to line highways all over America in the Automobile Age, and now it's been restored as a gourmet hot dog stand. With root beer, of course.
Don't forget to challenge yourself by climbing the 302 stairs of the area's tallest dune at Mt. Baldhead Park (1885). In 1956, a radar dome was erected at the top as part of the nation's Strategic Air Defense early warning system. It was shut down and abandoned in 1968, but the view at the top of stairs is still breathtaking.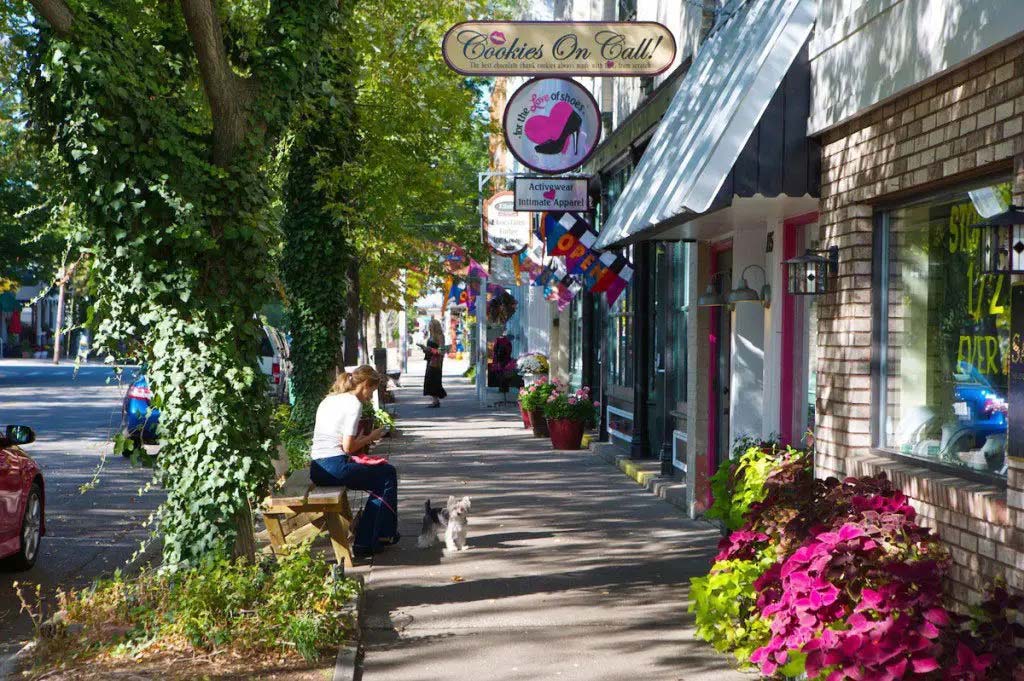 For a deep dig—and a good way to get your local bearings— try a historic walking tour of downtown. A well-marked map details 50 points of local interest, including Village Hall, the Woman's Club, the Chain Ferry, and, yes, the Wickwood Inn.