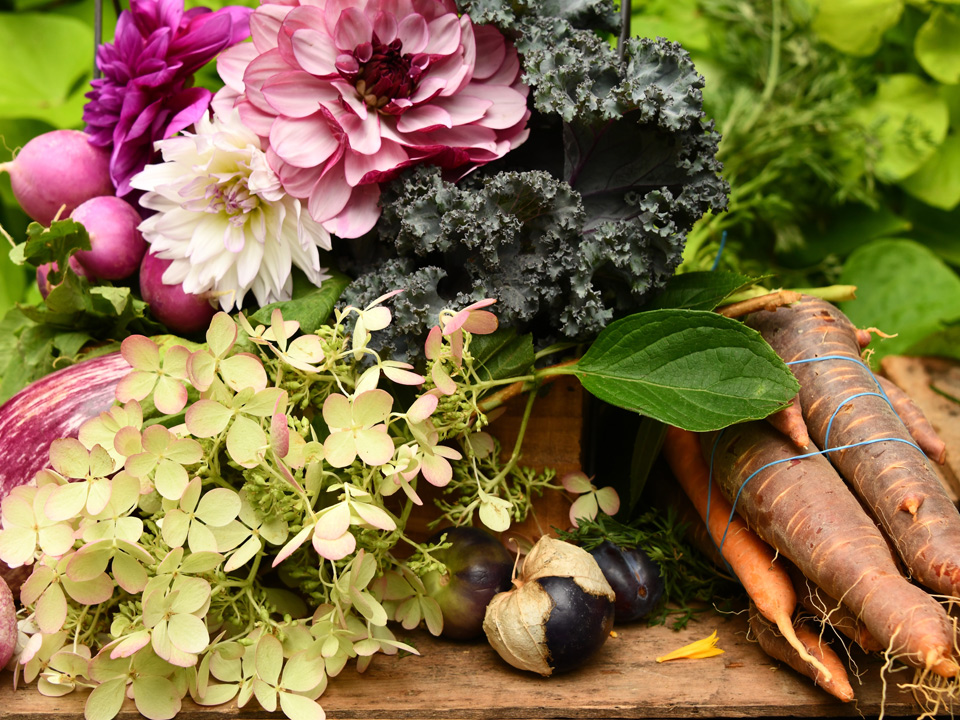 Three Great Farmers Markets Near Saugatuck
Wednesday & Saturday
– through December
Every Wednesday and Saturday from May through December, the Holland Farmers Market, aka the Eighth Street Farmers Market, hosts more than 75 vendors offering everything from soup to nuts. The fresh-picked produce is consistently topnotch, as are the flowers and baked goods. Bonus points for the free parking and jovial ambiance, which includes a food court and live amateur musicians.
Saturday's – through December
On Saturdays through mid-October, the South Haven Farmers Market offers a diverse marketplace of locally produced goods in support of local growers. There are too many highlights to list (Candles! Handmade blankets! Smoked dog bones!), but you'd be wise to seek out the traditional Michigan pasties, flaky handheld pastry shells filled with fresh beef and vegetables.
Friday's – through September
The Saugatuck Farmers Market pops up on Fridays through the end of September in front of the Saugatuck Center For The Arts (known as SCA to locals). The market is small but special, a community hub full of impeccable fruits, baked goods, and small batch custom coffees, all of which connects locals and visitors to the farmers and artisans that make this part of Michigan a destination. A cash bar keeps the good times flowing.