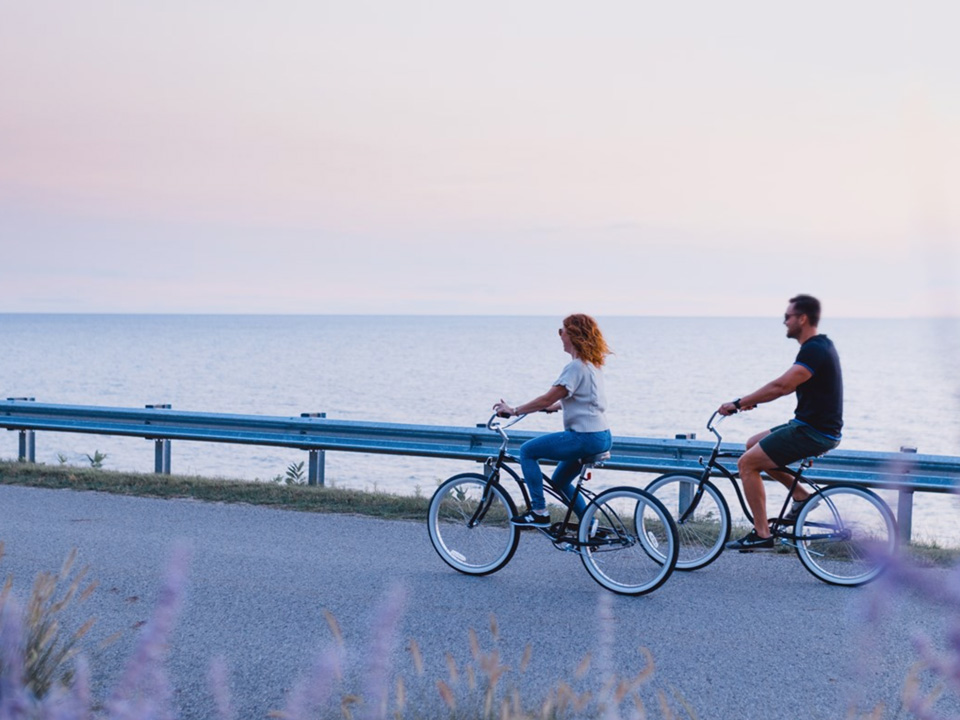 Best Bike Routes In Saugatuck Area
The intimate nature of bicycling makes it the perfect travel mode for the Wickwood Inn's adventurous guests. Part of U.S. Bicycle Route 35 runs along the lovely Michigan shoreline, which allows riders to jump into the lake to cool off during (or from) their journey. Others pedal along the quiet winding country roads, past farms, fields, and flowers, en route to a tasting at Fenn Valley Vineyards or Virtue Ciders. Whatever your skill level, you can rent from In the Elements or Big Lake Outfitters and hit any of the following trails. More trail information is available on the Michigan Trails website.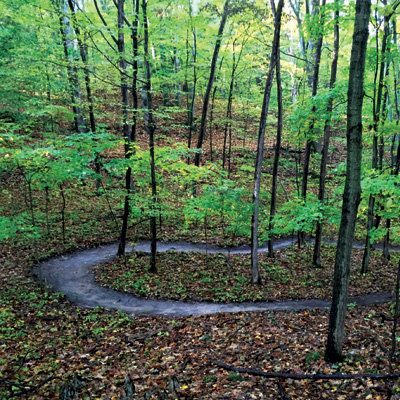 Shore Acres Bike Trail
Shore Acres Bike Trail, a three-mile mountain bike loop trail, is a great getaway for riders who want to work on skills – especially tight turns. Located right next to Saugatuck Dunes State Park, it offers intermediate challenges; the ascent and descent are not that challenging, and an open stretch midway is a welcome respite from the rigors of the demanding windy sections. There's also a BMX track on site.
"Whenever the sun is shining, I feel obligated to play outside!"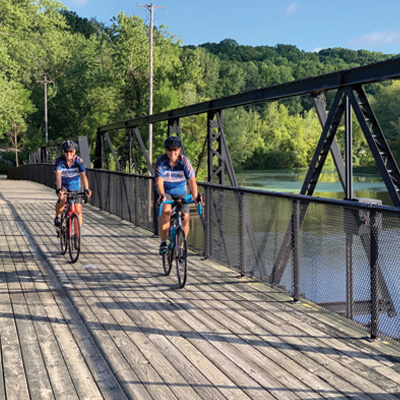 This roughly 11-mile route is one of the most popular for visitors who want to see the beauty of the two towns, enjoy a little exercise, and breathe in the fresh air of western Michigan. The two options include a bike lane along 64th street or paved trails on side of 62nd Street (often referred to as the Beeline Trail) —and the route can be extended for folks seeking a longer ride, by hopping on the Blue Star Highway trail.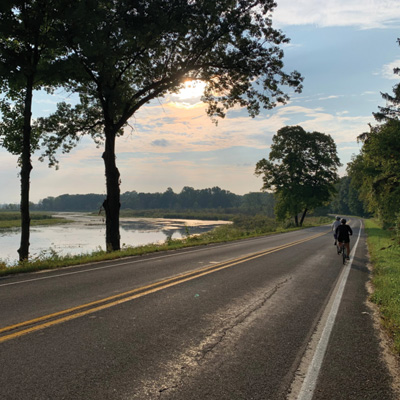 After building a series of trail-way boardwalks over marshy areas long Blue Star Highway, the city of Douglas began creating well marked bike lanes through the town. The Friends of Blue Star, upon finishing the 20-mile project, now have cyclists safely travelling a convenient stretch of bike trails throughout Allegan County.
The Lakeshore Harvest Ride
The Lakeshore Harvest Ride, held on September 16th, is a great way to explore the riches of West Michigan by actually stopping in the wineries and farms rather than rolling past them (all purchases are delivered to riders at the end of the ride). Hosted by the Friends of the Blue Star Trail this ride starts and ends in nearby Douglas, and has optional distances ranging from 15-62 miles, making this a popular option for riders of all abilities.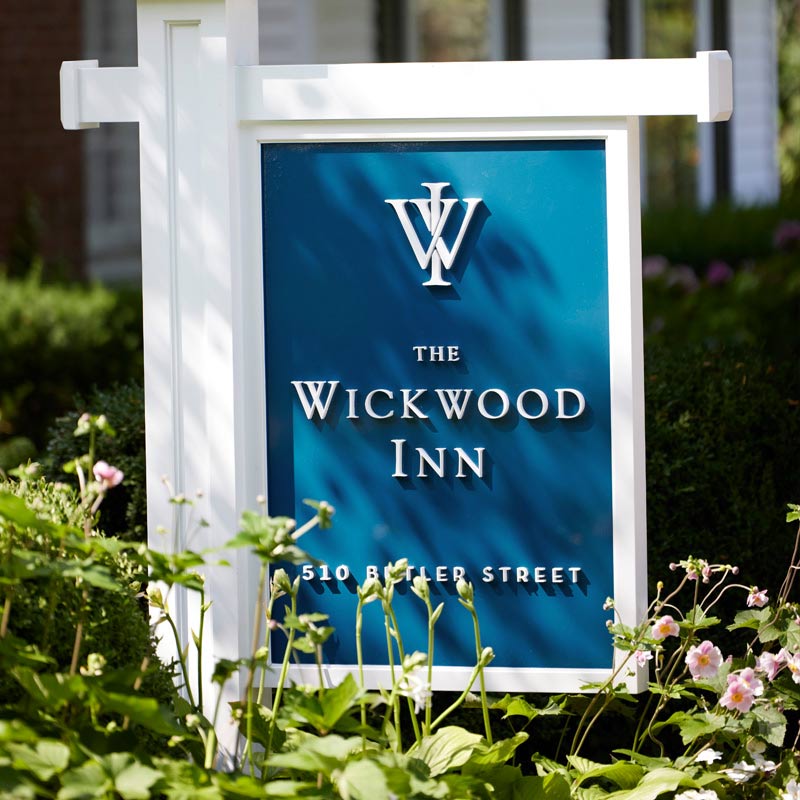 Plan Your Summer Getaway In Saugatuck
A reservation for a Saugatuck getaway at Wickwood Inn is the perfect way to reset, restore, and rejuvenate. Phone 269.857.1465 or email us and we will take care of everything else. Your body, mind, and spirit will thank you!