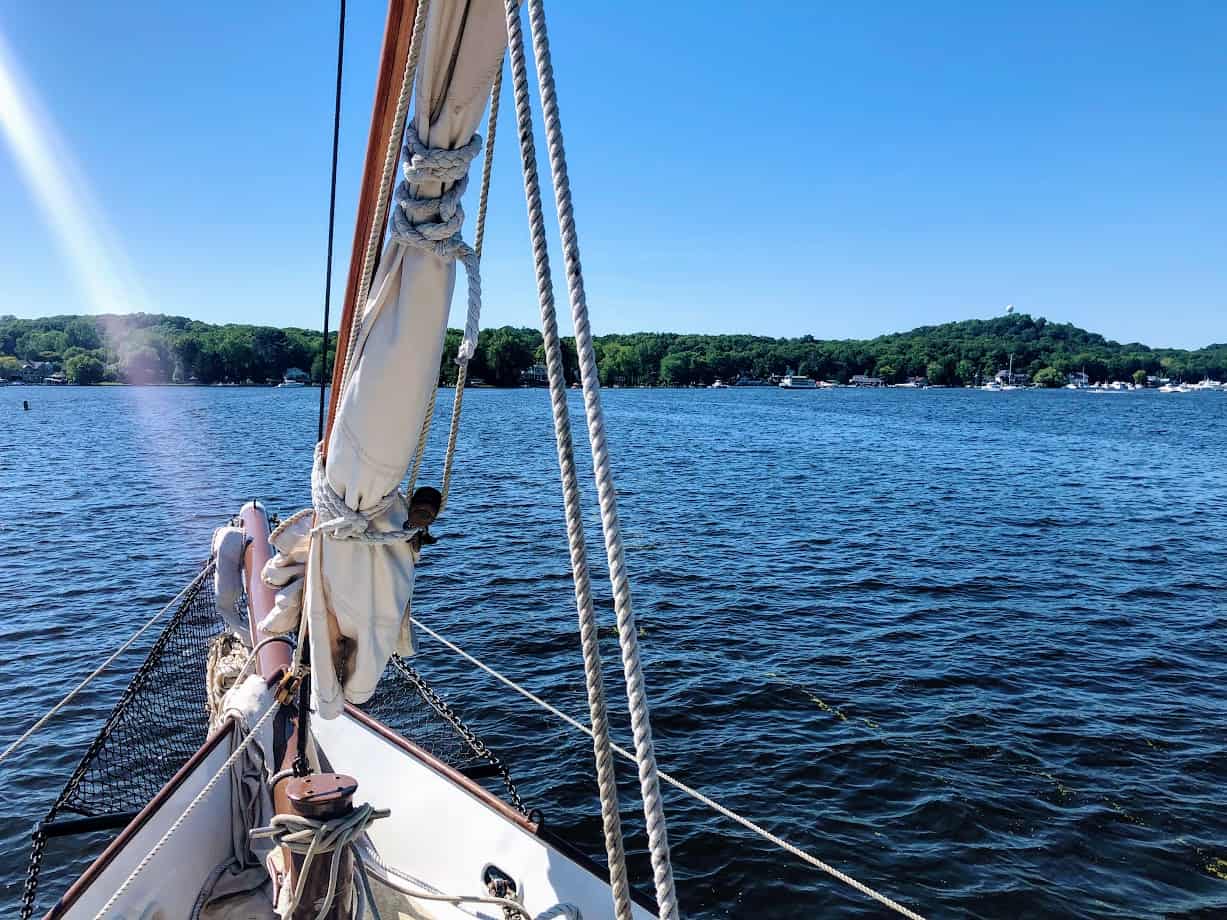 Places to Rent a Boat in Saugatuck
Whether you're an experienced seafarer or an unabashed landlubber, no trip to Saugatuck is complete without some kind of water adventure. And getting your hands on a boat is easy if you know where to look. We've compiled a short list of reliable outlets to find yachts, kayaks, fishing charters, and other worthy vessels of the sea. (Of course, if you've got your own boat, you can park it at the Saugatuck Yacht Club.)
The Old Boat House, a waterfront restaurant along the Kalamazoo River, boasts a fleet of stylish vintage Retro Boat Rentals from the 1950s and 1960s. (Think big fins and sleek chrome details.) Cruise the water in a shiny red 1958 Cutter Como retro-fitted with a quiet electric motor—or rent a donut boat, Duffy boat, or pontoon for larger groups.Take a leisurely sunset cruise on Lake Michigan on the Star of Saugatuck, an authentic sternwheeler paddleboat roomy enough for 120 passengers. You'll see more of Saugatuck in an hour and a half than most people see in their lifetime. To learn about themed cruises involving local breweries, distilleries, and, um, pirates, click here.
Sail from the Red Dock in Douglas along the Kalamazoo River into the open waters of Lake Michigan on the Schooner Serenity. Sailing Saugatuck offers a two-hour nautical experience on the Tall Ship, and it's BYO. Bring champagne and toast the glorious sunset.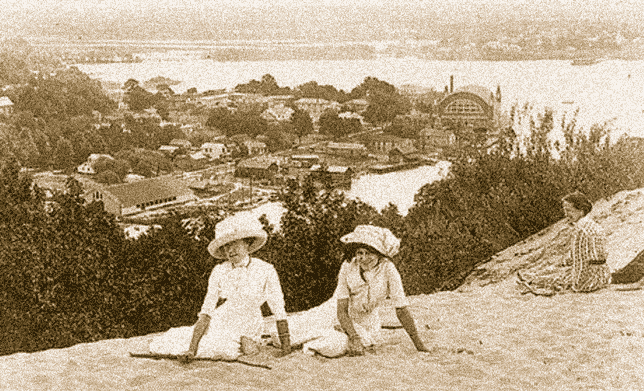 Hop aboard the Saugatuck Chain Ferry, reportedly the only remaining chain ferry in the country. It's been hand-propelled since 1838 and a trip back into time that'll take you over the river where you can take a hike to Saugatuck's Mt. Baldy or Oval Beach.
The crystal-clear Lake Michigan waters are teeming with Walleye, Pike, Whitefish, Perch, Bass, Trout and Salmon. For the true sportfishing experience, charter a Fishing Boat through Best Chance Too, Miryha Charters or Hoppenero Charters— each of which are run by friendly captains who know the waters like their own family.
Captain Mort Van Howe at Sweetwater Sailing has a U.S. Coast Guard Master License and has been sailing on Lake Michigan and Huron for more than 30 years. Join him on the Drifter, a powerful cat boat built in Canada, and get the ultimate tour of Saugatuck's waters.