Conversation with: Katherine Bryers of Uncommon Roasters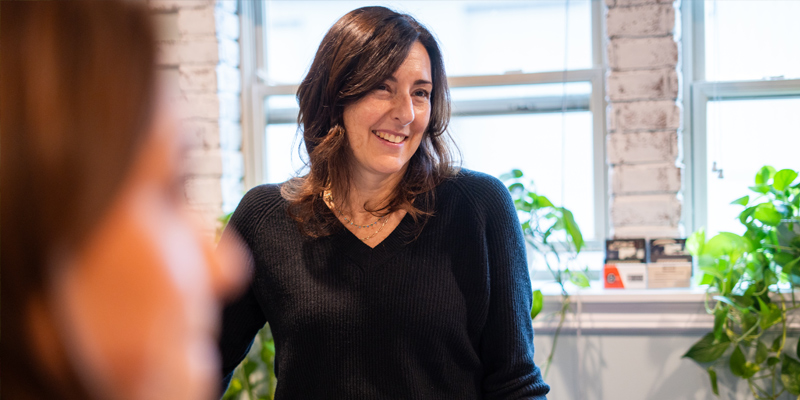 The East Lansing, Michigan, native has been a part of Saugatuck's beloved small-batch coffee roaster since 2018. We caught up with her recently to chat about her Uncommon life. (FYI: The Wickwood Inn's special blend coffee—a creamy, nutty crowd-pleaser with chocolate notes—came courtesy of Uncommon Coffee Roasters.)
What role does Uncommon play in Saugatuck?
It's nice hub for the community, a safe place for anybody to gather. This has always been that space where you are welcome no matter who you are. A lot of our kids come after school. The café's within walking distance to the middle school in the high school, so as soon as school gets out, here come the kids to do their homework and be with each other.
"What on Earth could be more luxurious than a sofa, a book and a cup of coffee?"
What are some of your more popular classes?
We have Better Brewing classes so anybody who wants to learn how to brew coffee in different ways can learn. And another event that we actually do is Roaster for a Day. You learn the science behind roasting coffee directly from our head roaster and create your own custom blend of coffee that you get to take home.
How important is Uncommon's commitment to farmers?
Good coffee and sourcing are central for us. It's amazing, because the idea of women coffee growers is close to my heart, and we work with women-run coffee business in Costa Rica and help start to save money for a daycare so that the pickers, who are mostly women, their children have a safe place to be while the families are on the farms working. In Honduras, there are two coffee farmers whose coffee we've been sourcing exclusively and directly for about 18 years. That's at the heart of Uncommon, because if we go in and create a partnership with the farmer we can pay them a much better wage than what they get if they just sold their coffee to market.
One of your owners was a coffee farmer himself, right?
Yes. Bruno [Nobre] comes from a Brazilian family of coffee farmers. We've been sourcing green coffee from his father's farm in Brazil since 2018. It's cool because that first-hand knowledge, from the coffee farmer's perspective really makes us truly uncommon.
I understand you do a "Spooky Blend" every Halloween. What is this year's like?
The current one has notes of milk chocolate and vanilla, and it's a medium roast—a little bit of a brighter coffee. People are responding well to it!
What's the most satisfying part of your job?
Our mission is to spread love and coffee. In the end it's a cup of coffee, and you can make somebody's day with it. I love the relationships and the connection that you can make through a cup of coffee.
Reserve Your Getaway Today!
At this most beautiful time of year in West Michigan, our inn fills quickly. Reserve your Fall Getaway at the Wickwood Inn today!