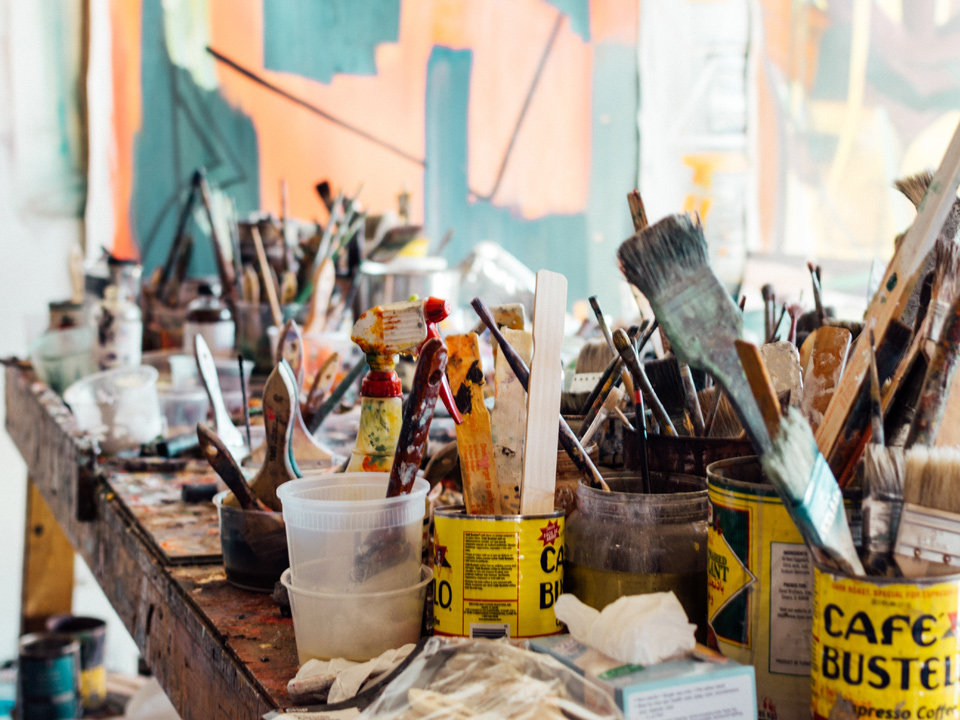 Saugatuck Douglas Fall Gallery Stroll
Since 1977, Saugatuck free two-day celebration has drawn visitors to the Art Coast in the height of autumn. This year it's on October 8th and 9th, 12pm-5pm, and the 45th anniversary of the Fall Gallery Stroll is a rare chance to wander in and out of the area's unique galleries, which expand their hours and provide live demos. It's become a great local tradition to wander in and out of the town's dynamic galleries and studios, chat with artists, and partake in the refreshments and live music. Here, a roster of the dozen-plus participating galleries, each one showcasing a different genre of the art world.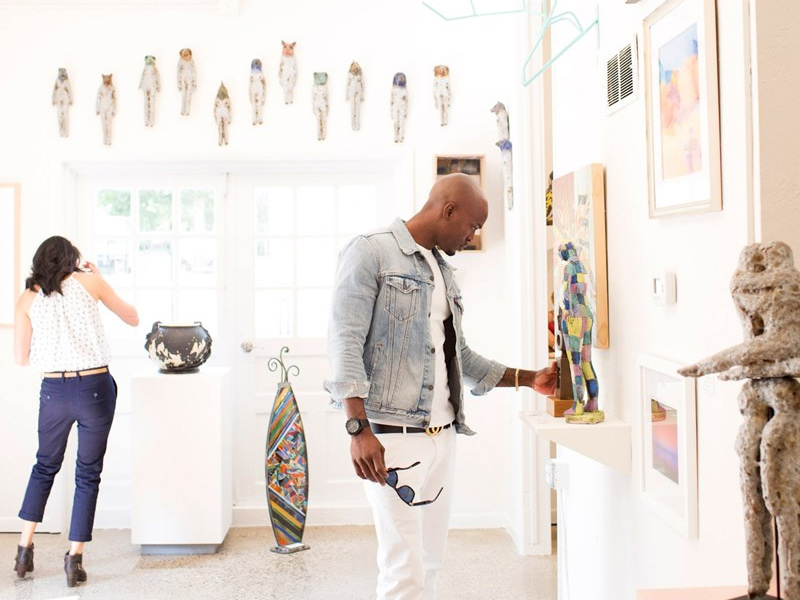 Good Goods – This beloved fine-design and American Craft gallery is one of the original gallery stroll participants.
Jeff Blandford Gallery – A Michigan native who works out of his family's 5-acre farm, Blandford specializes in wheel-Thrown Ceramics but is also skilled at glassblowing.
J. Petter Wine Gallery ­– Curated collection of paintings, drawings, sculptures, and glassworks—plus boutique wines, artisan cheeses, and hand-poured chocolates in a wine bar. 
Marcia Perry Sculpture Studio – Wooden sculpture inspired by nature. "I try to speak for the trees," says Perry, a graduate of the University of Michigan. "They all invite the hand to touch."
Saugatuck Center For The Arts ­– For 20 years, the SCA has been Saugatuck's hub for music, theater, education, film, and virtually any media of art you can imagine. (And some you can't.)
Button Gallery – Michael Burmeister's eclectic salon spans roughly 2,500 square feet of exhibition space in a historic 1906 space including an English sculpture garden. Regional and national artists in multiple media.
Mixed Media – Wide array of traditional and contemporary art specializing in up-and-coming art stars—right in the heart of Douglas's art district.
Leben Art – Billing itself as "art for a healthy planet," John Leben's environmental-themed "alternative nature reality" digital images lean on computer imaging and painting.
Krista Reuter Studio – Reuter's hand-cut and hand-torn layered paper creations are striking three-dimensional explorations of light and shadow.  
Water Street Gallery – The variety of styles, from glass to painting to bronze, have been impeccably curated by the owners in two large gallery spaces and sculpture gardens.
Mr. Miller's Art Emporium – Features more than 40 American painters, potters, jewelers, sculptors, lithographers, woodworkers and other crafters with prices ranging from $3 to $3,000.
Cynthia McKean –  Colorful welded steel sculptures, both abstract and representational, large and small, in a studio and sculpture garden.
Armstrong DeGraaf Fine Art – Has a legitimate claim as Michigan's oldest art gallery. Regardless, has a wide roster that represents more than 50 artists, nearly half of them international.
Capizzo Studio – This new gallery, opened by Michelle Pizzo and Nick Cappelletti in 2021, presents "the work of fine artists as well as outsiders working with oils, acrylics, ceramics and wood."
"Every artist dips his brush in his own soul, and paints his own nature into his pictures."
Reserve Your Stay At Wickwood & Add To Your Art Experience
Mark your calendars for October 8th and 9th. And be sure to reserve your stay at the Wickwood Inn, where you'll be living in comfort within walking distance of many of the participating galleries.