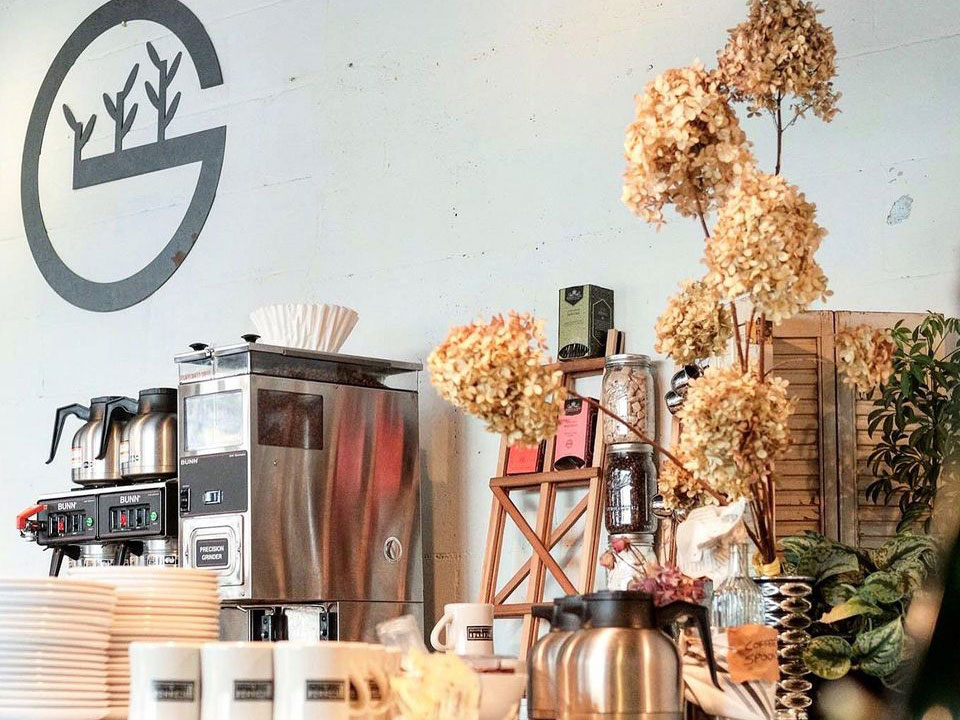 Conversation with: Alec & Lindsay of GROW
The dynamic husband-wife team behind Grow Café + Bistro, have been in Saugatuck since 2014 and have quickly made themselves into integral parts of the restaurant community. The pair previously ran a vegetable-driven catering company in Chicago and were mainstays of the city's farmers' market festival circuit. Grow, a seasonal restaurant that seats 30 indoors and 30 outdoors, re-opens on May 6th; we caught up with the couple before things got too busy.
How would you describe Grow?
Lindsay: We're from scratch. We try to source locally where we can. We're a seasonal restaurant so we actually do get to have the majority of our year sourcing from local farms for our vegetables. But people still demand their avocado toast so we're still going to have avocados. Everything is house made right down to the ketchup. The décor is very whitewashed, very simplistic, clean lines, lots of ferns, white, black, green plants—goes with the idea of Grow.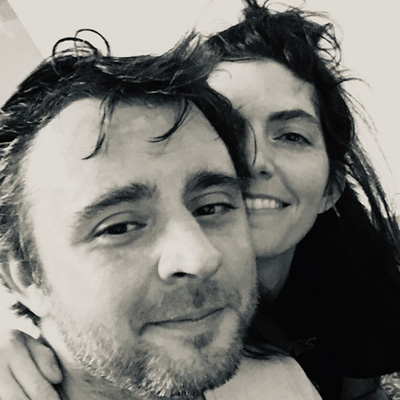 What can you tell us about the menu?
Lindsay: We are migrating a lot of our Trap menu, which was our Middle Eastern restaurant, into breakfast-style fare. We did a silken spinach dip—sort of a saag paneer-esque thing with coriander, ginger, and cardamom spices with finely whipped spinach and fresh chevre with pita. We're spinning it into a gluten-free quiche using a polenta crust and mixing up the chevre, silken spinach, and egg to make a super-decadent quiche with all those same flavors. I'm so obsessed with it; we've been eating it all winter.
Is it hard to staff a seasonal restaurant?
Lindsay: Four years ago, we started an intern program to seek out people that would be a good fit for short-term work. We designed a curriculum for college students in business and hospitality. We do a 13-week program where they come and work every single position in the restaurant. One day a week we do lectures, and there's also homework where they work on problems that we have to deal with in real time. It's made a huge impact on our business.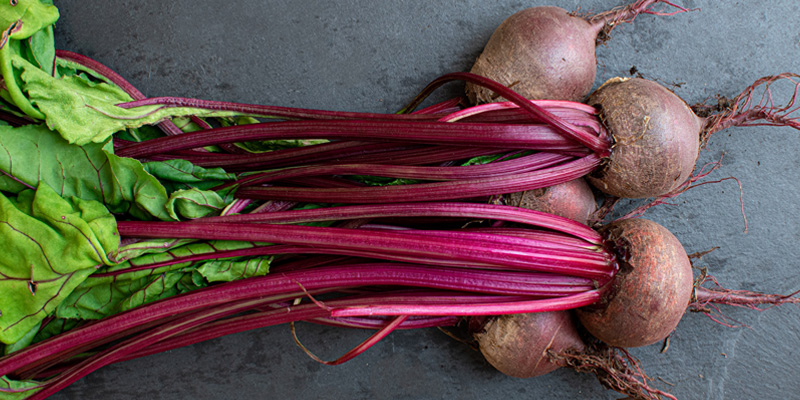 What's the best way to enjoy Grow?
Alec: We're part of the "social district," so you can pop in, put your name on the list, and grab a cocktail to go. We're right across from the Kalamazoo River and Coughlin Park, so you can walk around town with your cocktail and we'll text you when your table is ready.
"One cannot think well, love well and sleep well if one has not dined well."
What brought you to Saugatuck?
Alec: We were looking to open a brick-and-mortar restaurant in Chicago and it became abundantly clear to us that the market was saturated. And we weren't necessarily attached to being in the city. While this was going on, we came up here to visit a friend of mine who worked at Virtue Cider, and we totally fell in love with southwest Michigan. And then we were like, Maybe this is where we want to be for our next step.
What do you like about Saugatuck?
Alec: This town is an escape, but you can still be yourself. You can still have your city mindset, city art, city politics, city tastes, but you get to be surrounded by the beauty of southwest Michigan. You get to  take a beat and take a breath and slow down, but not completely change who you are.
What changes have you seen in your decade there?
Alec: There is more of an elevated element to Saugatuck. I see shops that are more carefully curated. I don't necessarily mean expensive. From the culinary arts to the art scene to the lodging situation, there's an intelligent thoughtfulness to everything. People like Jeff West at the Wickwood. To have someone that comes from that level of talent base and his career, that is huge. I think we have to embrace what a small town is and not try to change things about it.
Plan Your Spring Getaway In Saugatuck
Make travel to Wickwood Inn a priority to experience this spring in Saugatuck. Discover how the fresh Lake Michigan air in Saugatuck can breathe new life into your relationship!