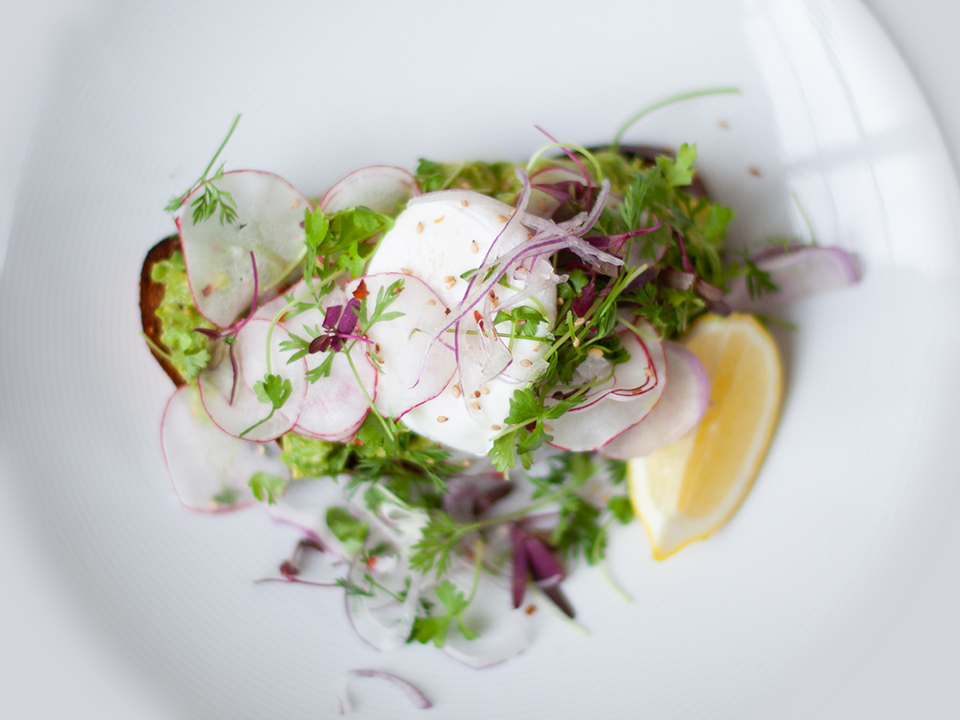 Conversation with: Rose Duong, Executive Chef
The Wickwood's chef since 2022, Duong is a veteran of Chicago's restaurant scene, doing everything from running her own Kingsbury Street Café to doing the catering in the green room for the Oprah Winfrey Show. Here, she dishes on her updated kitchen, new menu items, and life in Saugatuck.
How are the kitchen renovations going to change the Wickwood experience?
It's going to be way more efficient. We now have almost triple the size of the old kitchen, a new oven, and an island in the middle where people can do vegetables. Before, it was crowded with two people. Now we can do multiple tickets at once. And we've got air conditioning. I don't want to leave this kitchen. 
What's new with the menu?
We had a successful season last year—people really loved the menu—so we couldn't take away some dishes, like the avocado toast on locally sourced bread. Avocado is in season now. But we also have a gluten-free asparagus hollandaise benedict with prosciutto. It's got a salty creaminess to it and a spring twist.
"There is no love sincerer than the love of food."
What's your background?
I grew up in the Chicago restaurant scene. Did a lot of catering, worked at Harpo Studios where I did a lot of food and beverage there. Ever since then I've done events for Soucie Horner. When Shea and Martin told me they bought this inn, I had no idea where Saugatuck was.
I've been exploring Holland, Douglas, Saugatuck, even South Haven, and finding farms that are sustainable.
Plan Your Getaway In Saugatuck
Each night spent at Wickwood is celebrated with our signature complimentary good food. We feel that eating well is a very important part of a getaway, so stay at our luxury bed and breakfast in Saugatuck, MI for a culinary surprise every day. Book Your Stay.