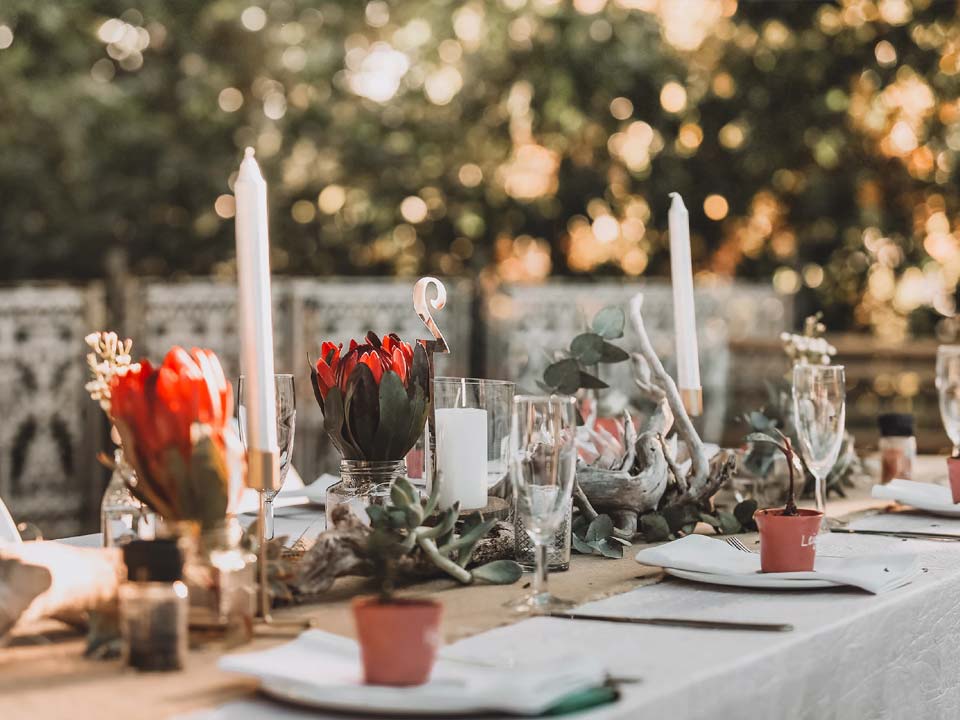 Great Wedding Venues Near Saugatuck
With wedding season right around the corner, we told you a handful of romantic spots in Saugatuck/Douglas to propose to your beloved. Now it's time to seal the deal at any of the following wonderful wedding venues in the area. And of course, don't forget to book the entire Wickwood Inn for family and friends. 
It would tough to find a better wedding locale than the lush-yet-understated Ivy House. The new greenhouse event space is both relaxed and spacious. With more than seven acres of bucolic greenery, the Ivy boasts soaring reception spaces, private suites, and outdoor gathering areas strung with twinkly lights—all just minutes away from downtown Saugatuck.
Equally memorable is the Felt Mansion & Estate, a historic 12,000-square-foot mansion. Built in 1928 as a three-story summer home, it went through various phases, at points serving as a Catholic divinity school, a State Police post, and even a prison. Now it's been restored to its lavish, century-old grandeur, featuring 25 rooms, a stunning ballroom, and original details such as intricate mahogany woodwork, hardwood floors, and art-deco style tile. The whole thing is a step back in time and a sumptuous slice of West Michigan history.
"If I know what love is, it is because of you."
This unique destination on an idyllic 30-acre blueberry farm in South Haven is a zen spot for a wedding. Guests can enter through the blueberry vines and pick fresh berries on their way to an unforgettable ceremony in the woods. It's just 20 miles from the Wickwood Inn, where your guests or wedding party can wrap themselves in the cozy luxury of our inn.
Port 393 in nearby Holland is an expert wedding venue just a stone's throw away from Lake Macatawa. The friendly staff is great at customizing the space for small and large celebrations—indoors and out. That could mean a rooftop bar with stunning lakeside views, and the ability to arrive with guests by boat at the public dock a block away. The website has an entire library of possible décor themes to choose from, spanning from ultramodern to stately and timeless.
If you're envisioning your wedding with a panoramic view of impeccably curated lawns and a forest of Michigan pine trees and maples, you might look into the Cottage at Ravines. As the private space of a 500-Acre Arnold Palmer championship golf course, the Cottage boasts high ceilings, picture windows, and French doors. And the outdoor space's large farmhouse tables and permanent market lights add up to a rustic-country vibe.
And if you want to stick to downtown Saugatuck, of course there is the Saugatuck Center for the Arts. The cherished community hub is a unique space in a former pie factory with 23,000 square feet of wedding venue options. This includes a gorgeously landscaped rain garden, a sculpture-bedecked pavilion, and a 410-seat theatre in what was once the massive pie freezer. The dynamic environs mix art, nature, and modern design—and can accommodate gatherings both lavish and luxurious or understated and intimate.