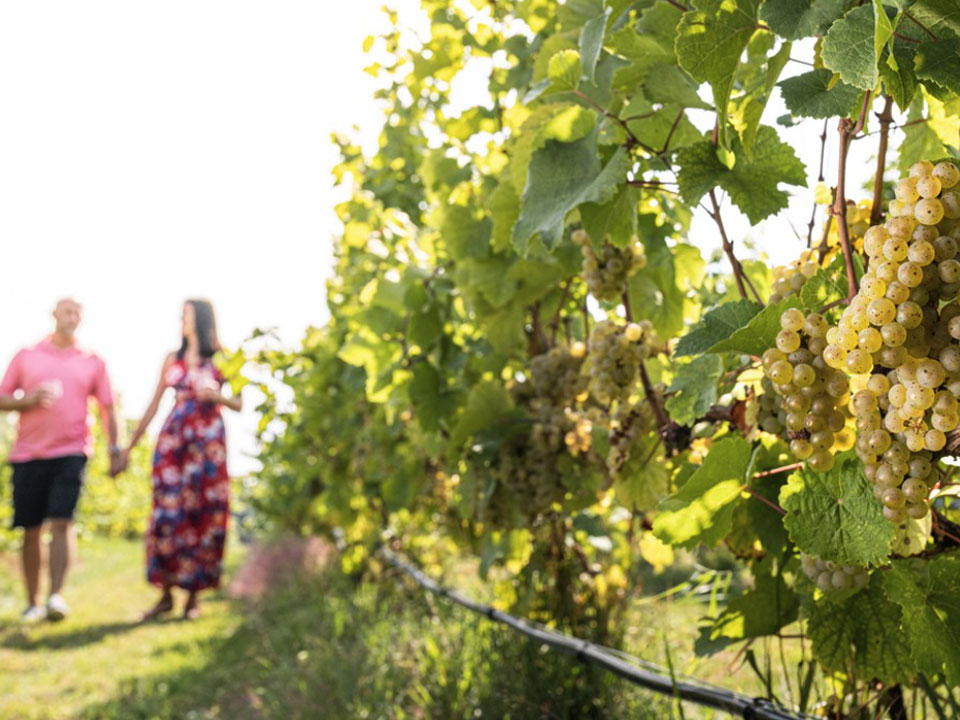 The Vine Line
The Saugatuck area's got a thing for wine. Part of it is the area's longer growing season and the sandy, neutral soil that makes for stunning fruit-forward selections. But also it's perfect for drinking wine: Whether sailing at sunset on Lake Michigan or wandering the aisles of a gallery with a glass of rosé, there's something here that makes you want to uncork a bottle and clink glasses. Here, a trio of area wineries where you can go right to the source—all a short drive from the Wickwood.
"Wine is sunlight, held together by water."
In the "fruit belt," there's nowhere more idyllic to sample hand-crafted wines than in the stunning outdoor tasting room at Modales Wines. The large patio boasts stunning views of Modales's 76-acre farm, ideal for sipping a crisp Pinot blanc—and the staff can tell you exactly how they preserved the delicate aromatics.
Michigan Wine Co., a quaint winery run by a self-taught husband and wife Joe and Erica Krajkiewcz—a former engineer and a PE teacher—is dedicated to small-batch selections. Their enthusiasm is pure joy, and so is the tiny tasting room on their beautiful winery. Tours of the vineyards are available.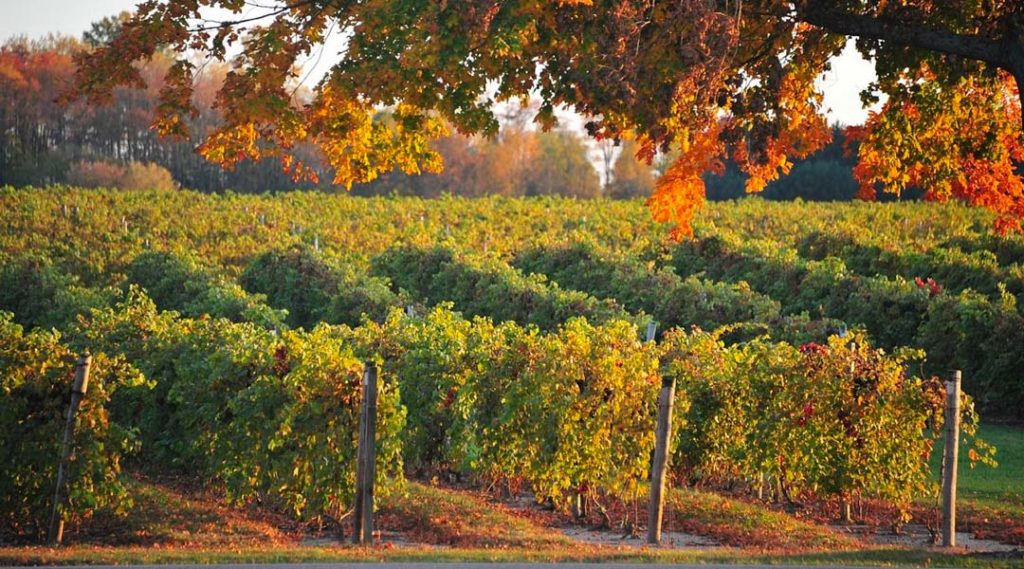 For 50 years, Fenn Valley Vineyards & Winery has been larger than life. The sprawling 240-acre property has hosted more events and concerts than anyone could count—but you'd likely be content with a simple tasting of their anniversary-edition wines, either on-site in or in a satellite tasting room in downtown Saugatuck.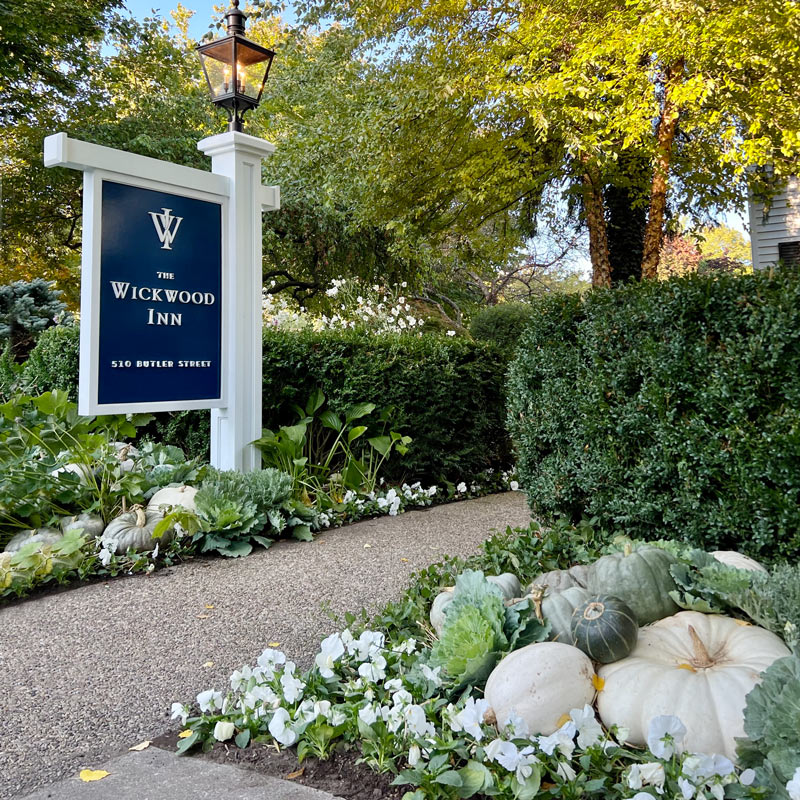 Reserve Your Getaway Today!
At this most beautiful time of year in West Michigan, our inn fills quickly. Reserve your Fall Getaway at the Wickwood Inn today while we have availability!