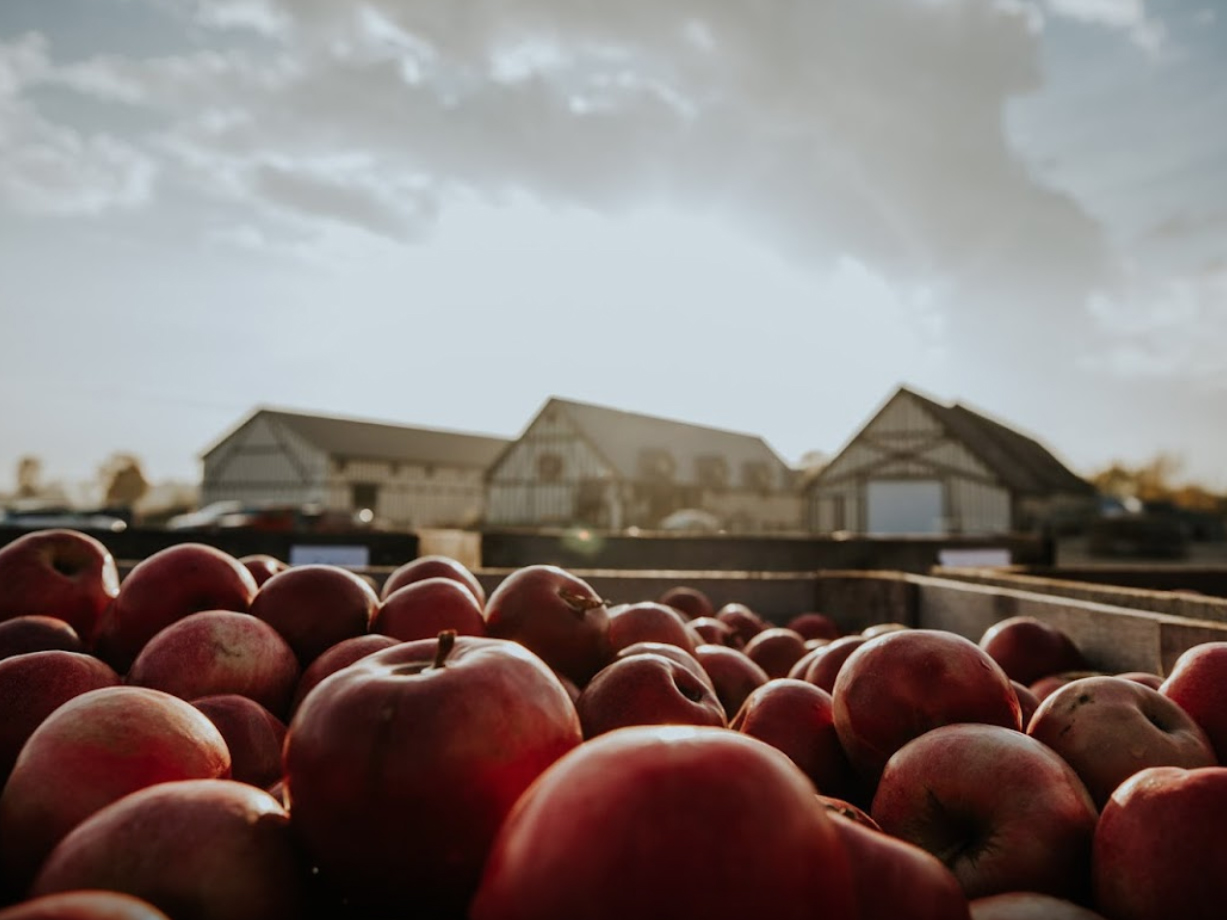 Southwest Michigan Named One of the Best Places to Go
Conde Nast Traveler chose southwest Michigan as one of the best places to go in 2020. Did you know that we are home to some of the most stunning scenery in America? Let's not forget our iconic beaches, innovative craft brewers, and award-winning chef-owned restaurants. We're situated right smack dab in the heart of Michigan's "fruit belt". It's where lush berries, apples, and grapes create the juicy wines. Food artisans create ciders, cheeses, jams and jellies with the help of farmers in our region. These are part of the "secret sauce" that put southwest Michigan on the map.
Two areas in particular sparked the interest of Conde Nast Traveler: Saugatuck, MI and nearby Fennville. Our charming village of Saugatuck is known as the "art coast of Michigan".  We excel at feeding the mind and spirit of everyone who visits us. On the shores of Lake Michigan and surrounded by both the Kalamazoo River and the Kalamazoo Lake, the waters inspire artists of all media. Stroll along the main streets and back roads of Saugatuck. Discover art galleries and studios exhibiting everything from whimsical sculpture to fine art.
Outdoor Experience
Outdoor enthusiasts flock to the area's beaches. This includes Oval Beach, which just happened to be named one of Conde Nast's "top 25 beaches in the world". Beyond sand dunes and sparkling lakes and rivers however, Saugatuck is home to some of Michigan's best golf courses. Plus, explore the lively music and theater scene, and of course, outstanding farm to table restaurants.
Food Lovers Destinations
Among those singled out in the article is the Pennyroyal Café & Provision. At the helm is Melissa Corey, a 2015 Chicago top female chef and winner of the Food Network's "Chopped". Trained by three James Beard Award winning chefs, Corey brings an old-world philosophy of presenting locally-sourced dishes featuring the best of southwest Michigan's seasonal bounty. On the menu you find all manner of whitefish preparations fresh from the Mackinac Straits. And, they create dishes featuring fruits and vegetables from neighboring farms and vineyards. New for the 2020 season, Pennyroyal begins dinner service. It compliments their established breakfast and lunch offerings. And there's now a specially curated cocktail menu crafted from wines, ciders, and beers made in nearby Fennville.
Beer, Cider & Wine Makers
Virtue Cider, known for its spectacular array of events year-round, produces nearly 40,000 gallons of cider annually. Founded in 2011 by Gregory Hall, a former brewmaster at Chicago's Goose Island Beer, Virtue produces hand-crafted ciders. They create them the old-fashioned way by hand-pressing and fermenting in their cider house using 100% Michigan apples. Nearby Modales Wines, produces small-batch vintages using estate-grown grapes. And finally, Waypost Brewing Company excels at producing beers that reflect the environment in which it was brewed.
"Oh the places you'll go."
Stay With Us When You Visit
Southwest Michigan is proud to receive the recognition of Conde Nast Traveler. Saugatuck and Fennville welcome you to experience our special brand of hospitality. And those of us at the Wickwood Inn are eager to host you. Let us demonstrate why our home is one of the best places to visit!