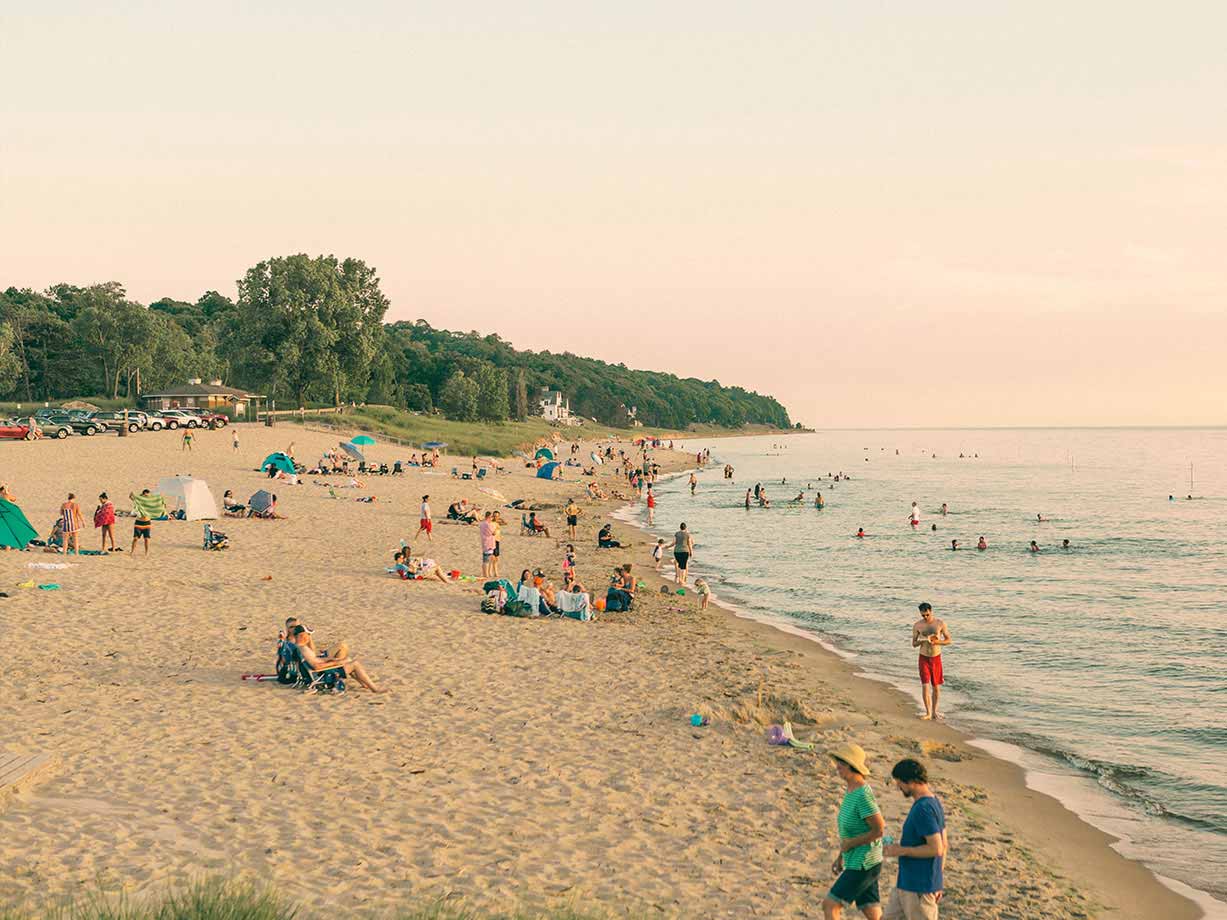 The Best Beaches In Saugatuck
No trip to the Saugatuck / Douglas area is complete without at least a little bit of sand between your toes. But there's a lot of variation between the countless beach options at your disposal. Slip on your sandals, grab the sunblock, and hit the one that suits you.
The main beach in town, Oval Beach was named by Condé Nast Traveler as one of the "Top 25 Beaches in the World," and has also raked in awards from National Geographic Traveler and MTV, among others. It can get busy but the shoreline and rolling dunes are stunning, and the concessions and picnic area sweeten the deal.
A local beach just minutes away from the Wickwood Inn, tiny Douglas Beach boasts a jaw-dropping sunset at the bottom of the hill. Parking is free but hard to come by. Take the Interurban bus instead.
The perfect family-friendly beach, Pier Cove Park Beach is in a serene, upscale area in neighboring Fennville. The park offers lake and river access, and the kids will love wading into the warm creek to gather rocks and driftwood.
Another quiet option, Laketown Beach is separated from the world by 350 stairs, so you've got to earn your place there with the trek. But once you do, it's the perfect spot to enjoy the water without the hassle of crowds.
"Those dunes are to the Midwest what the Grand Canyon is to Arizona, and Yosemite to California. They contribute a signature of time and eternity. Once lost, the loss would be irrevocable."
Walk through gorgeous 200-foot wooded dunes along a sandy trail to Saugatuck Dunes State Park. After descending a medium-size sand dune, 2.5 miles of secluded beach are yours to roam. Great view.
Take the Saugatuck Chain Ferry across the Kalamazoo River and enjoy the scenic one-mile loop on your way to Mount Baldhead (also known as Mt. Baldy). A hike up the 302-step stairway to heaven will earn you unparalleled views of Saugatuck, Douglas, and Lake Michigan.