Local Luxury
Our cozy rooms are awash in luxe details: King-size Vispring beds by The Luxury Bed Collection graced with plush Matouk linen. Windows awash in gauzy silk Cowtan & Tout drapery. Lavish SHIIR rugs and charming antique furnishings. Each room is different, offering a dozen unique tastes of Saugatuck-style comfort.
Awash in Lake Michigan hues of blue, and as timeless as the tides. A peaceful second floor retreat where ordinary cares drift away in an idyllic setting of antique furnishings.
Enjoy tree-lined village views through abundant windows in this second-floor oasis. Imagine yourself dipping feather pen into ink at the handsome antique secretaire.
Just as a meandering beachside stroll might yield the unexpected delight of sleuthing the elusive Petoskey stone – this peaceful cocoon surprises with lush courtyard views.
Cloudless blue skies and warm sandy beaches – gifts of nature celebrated in the design of this intimate first floor room accented with antique English bedside tables.
An inspiring mix of both energizing décor and easygoing comfort – think playful pinks, oranges, blues, and golds mingling effortlessly with time-honored antiques...
Pure relaxation awaits in this cozy first floor respite, enveloped in a misty, delicate color palette of blues, creams, and pale greys...
Like Saugatuck sunsets streaking the skies in warm shades of coral, this first floor hideaway invites reflection and romance.
Family Reunion? Business retreat? Book all 11 rooms and maximize the privacy and hospitality of our historic B & B.
Graced by garden greens inspired by boxwood and ivy glimpsed through sun-dappled windows, this bucolic second floor suite energizes and enchants.
Refined tranquility welcomes you to slow down. Unwind. Revel in the chance to stop time, if only for a weekend meant to relax, refresh, and renew.
A stay in our indulgent pine-paneled suite makes for a visit unlike any other. Whether cool summer evening or frosty winter night, a crackling fireplace beckons.
An expansive, sitting room- and antiques-adorned second floor suite tucked at the end of the stair hall beckons with promises of lazy morning conversation and connection.
Lakeside Leisure
Saugatuck in the fall is a dynamic marina town where the kaleidoscope of changing leaves is stunning, the apple picking is next-level, and the crystal-clear surf of Lake Michigan rolls up against sandy beaches. Amidst it all, within walking distance of restaurants, shops, and the water, is the Wickwood Inn.
An Elevated Experience!
"Luxurious rooms, furnishings, and the best innkeeper in the world! There is a high level of design evident in the renovated inn, and much care is evident in the treatment of the guests. Treat yourself to the Wickwood!"
Top Notch B and B
"The interior is beautifully appointed, very comfy beds, delicious gourmet breakfast, fresh baked goodies available all day, wine and cheese gathering in afternoon. Our host, Jeff, made sure all the details were perfect so we could just sit back and enjoy. The house is in town and has a parking lot which made getting to town very easy. We talked with many repeat visitors which speaks to the quality of the experience. We will be a repeat visitor."
Everything Was Phenomenal!
Each room is tastefully and beautifully decorated, the huge bathrooms will be sooo appreciated, and the massage room is genius!
Lovely Anniversary Weekend
"Everything was perfect from the lovely staff specifically Jeff the general manager, charming design, the most comfortable bedding to the delicious breakfast and daily fresh baked desserts and wine from 4-6. Highly Recommend and we will be back!"
Exceptional Stay in a Wonderfully Updated Property
"...The location just right as it was close enough to walk to all of the shops and restaurants, yet just far enough off the beaten path (about 1 block off the water). ...I can't say enough good and can definitely see the Wickwood Inn in our plans the next time we're in the area!"
The East Lansing, Michigan, native has been a part of Saugatuck's beloved small-batch coffee roaster since 2018. We caught up with her...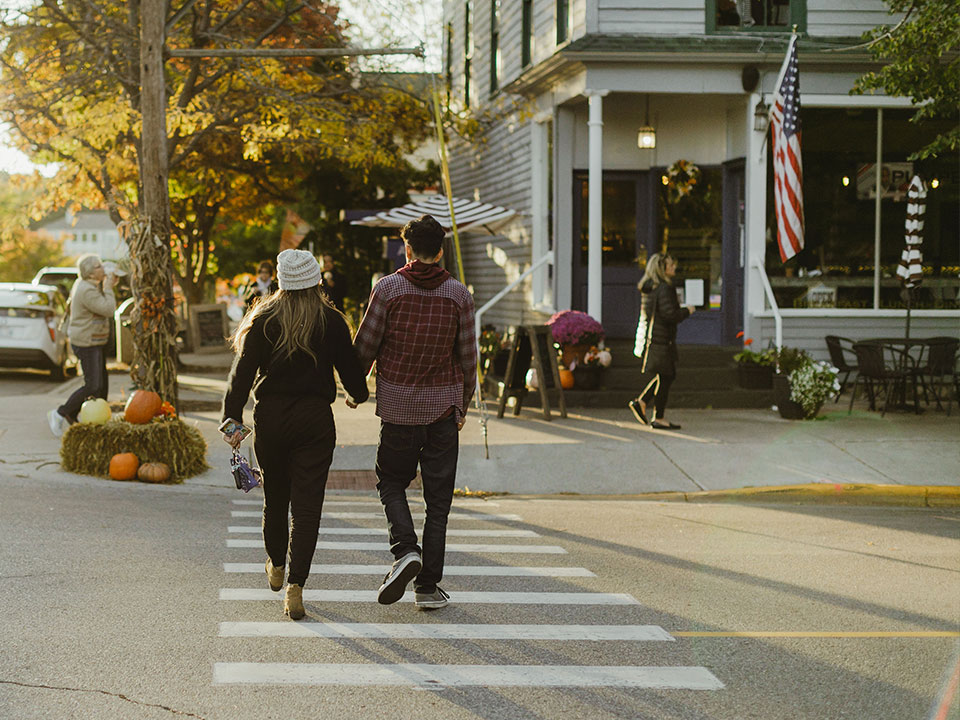 Do all of your holiday shopping in downtown Saugatuck this year and stay at the Wickwood Inn's bed and breakfast for your shopping getaway.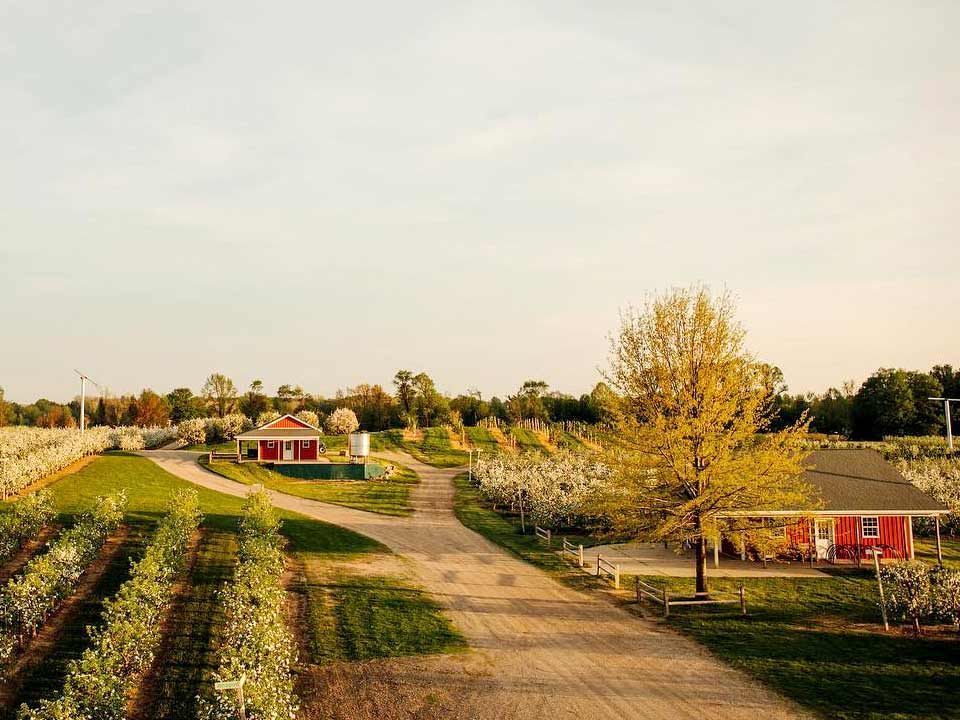 Picking apples at scenic Crane's Farms is iconic autumn in West Michigan … you'll love it so much, it's bound to become an annual tradition!
Purchase a Gift Certificate
Give the gift of gracious hospitality and a luxurious stay.