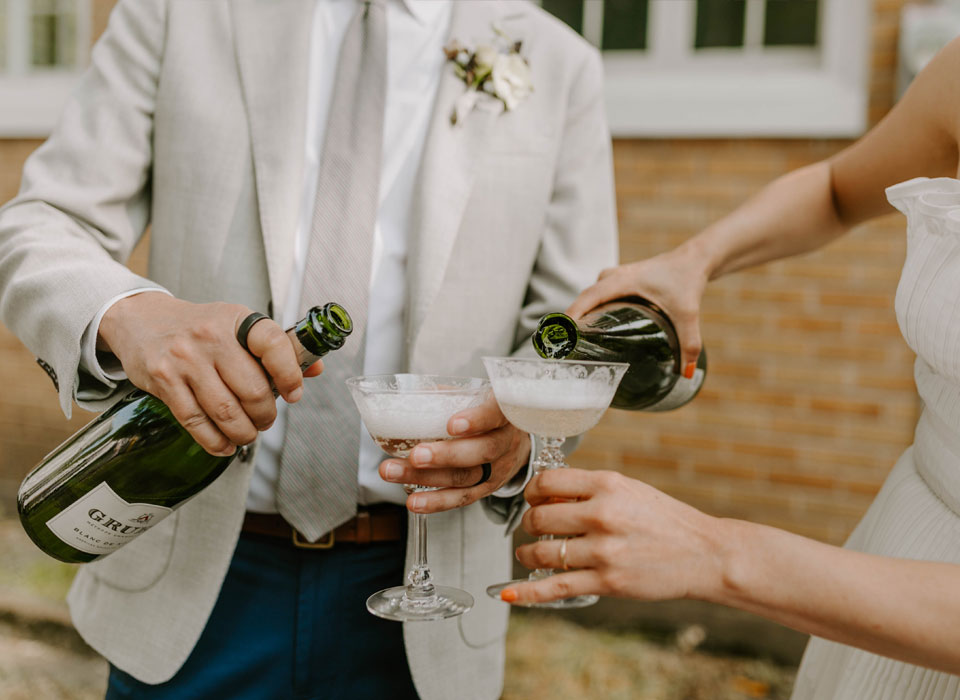 Your Romantic Wedding Begins With Wickwood Inn
Saugatuck is legendary as a wedding destination. Of course it is: Nestled along the rolling dunes between the shores of Lake Michigan and the banks of the Kalamazoo River, a spot where art, wine and a mellow vibe rule the day, the picture-perfect town drips romance. With countless options to plan an unforgettable wedding, we decided to create a primer.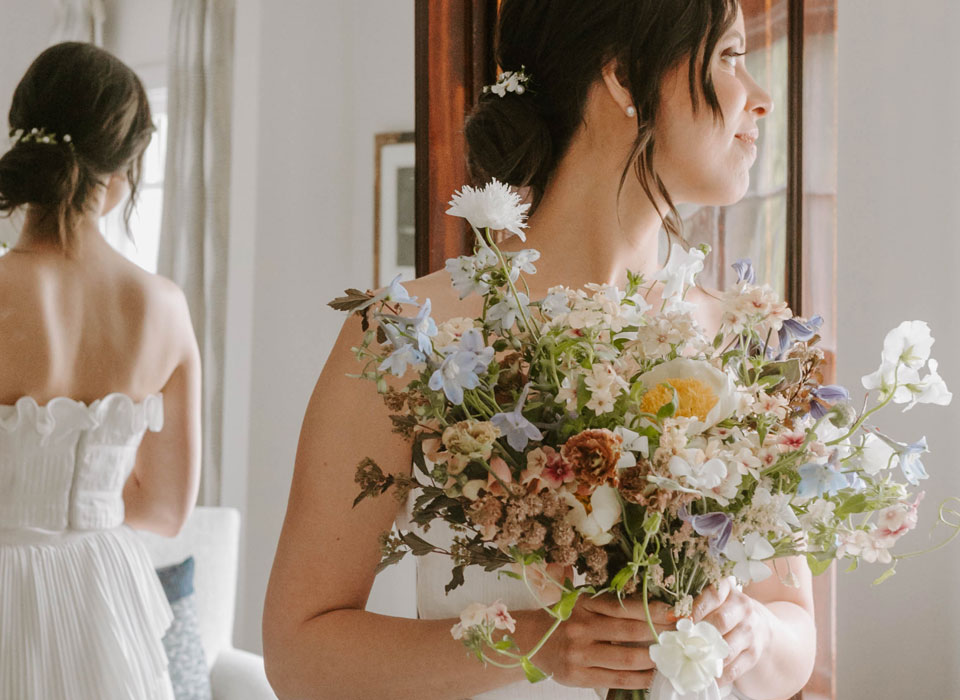 Start your day by waking up in the Wickwood Inn on a Vispring mattress made of hand-tufted British wool. Your morning, a nonstop pamper-fest involving velour terry cloth La Bottega robes, plush Matouk towels, a hot cup of Wickwood's house blend coffee; and our locally sourced New American breakfast, will set a special-occasion tone for the day.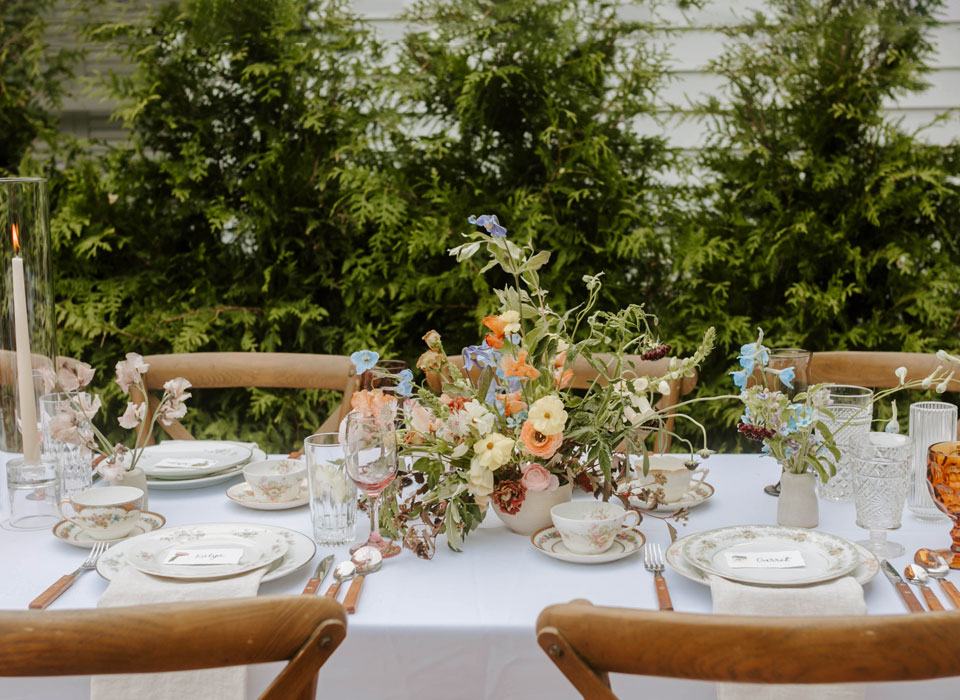 For your rehearsal dinner, you might consider Bowdie's Chophouse, a Sinatra-era charmer with a quaint private room and reliably professional service. Or look into the "mini-Versailles" of The Belvedere, boutique inn sitting on more than five acres of beautifully landscaped gardens—the locally sourced ingredients and genteel setting make for an unforgettable private dinner.
We wouldn't be speaking out of turn by saying that the Wickwood Inn is an ideal location for your reception. Though we are capped at 22 overnight guests, we can hold up to 28 for a cocktail party on our outdoor terrace. On a temperate evening, there is no more bucolic spot in Saugatuck than in our beautifully landscaped gardens, toasting under the twinkly lights of the arbor sanctuary. You can customize the experience to your desires, whether with a customized dinner menu courtesy of chef Rose Duong or a brunch for Wickwood guests. 
"When you realize you want to spend the rest of your life with somebody, you want the rest of your life to start as soon as possible."
Photo opportunities abound in Saugatuck. Take your bridal party to Mount Baldhead, hike up the 302-step stairway to heaven, and you'll have a breathtaking backdrop of Lake Michigan. Or get a romantic shot on the impossibly picturesque Oval Beach nearby.
For the main event—the ceremony itself—there are few sites that make a bigger impression than The Felt Mansion, the century-old former summer home of millionaire inventor Dorr E. Felt. More modern but equally elegant, Ivy House is a polished greenhouse with a lush-yet-bucolic new event space that is quickly becoming a beloved wedding site.
No wedding weekend would be complete, of course, without a farewell brunch. Pumpernickel's, an irresistible modern spot where the mimosas flow just a couple blocks from the Wickwood, knows its way around everything from a crab cake Benedict to an honest Reuben sandwich. And Pennyroyal Cafe & Provisions, which leans on West Michigan farms for its ingredients, specializes in down-home options like grilled cheese and johnnycakes.
Alternate Gathering Space Arrangements
Amenities & Available Packages
Full House Rental*
5 staff members
11 rooms
En suite bathrooms
Private parking for each room
Concierge & housekeeping service
Central heating & air conditioning
Technology Package
Camera for video conf by Click Share
Sonos Soundbar and Move (2)

HDMI 

screen connection
AppleTV (Dining Room Only)
Secure & dedicated WiFi for events
Food Packages
Breakfast menu
Lunch menu
Dinner menu
Apps menu
Beverage service
Activities
Yoga
Boat charters
Wine & cider tours
Art studio tours
Dune buggy rides
Golf & polo
Skiing (seasonal)
*Rates are based season. Packages and activities can be arranged upon request.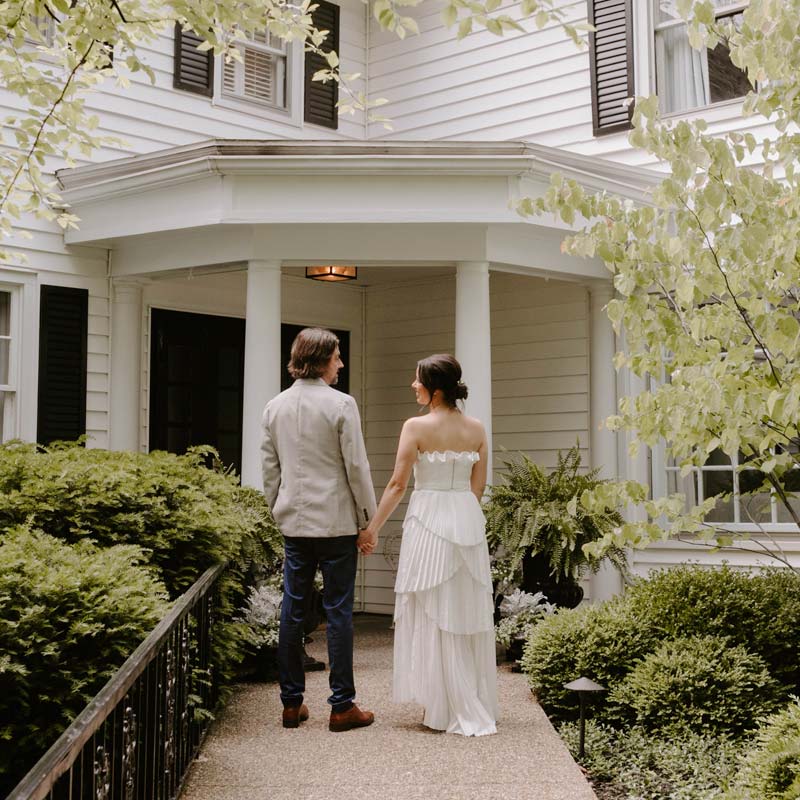 Reserve Your Experience Today!
Reserve the entire inn for your unforgettable celebration. We're here to make your dreams come true!
For more information about year-round options available in Saugatuck for your completely customized exeprience, please contact us at 269.857.1465 or email!